Ride with Voi to the Future
Voi is a Swedish micromobility company and Europes #1 e-scooter operator working to create towns and cities made for living, free from congestion, noise and pollution.
At Voi every single role has an impact in their domain, whether it's ensuring that our vehicles are out on the streets, setting up entities in new markets or developing the app - you will be a part of building a company and shaping a new industry.
As a Voiager, we offer you a friendly and fast-paced workplace where you can bring your whole self to work, regardless of ethnicity, gender, sexual orientation, religion, age or disability. What is most important to us is how you treat others and what skills and value you bring to our team. Are you ready to become a Voiager?

Our vision
Join us as we move to a future where towns and cities are made for living
Stories from the Voiage
Want to learn more about what it's like to work at Voi? Check out our #EmployeeVoices
All #EmployeeVoices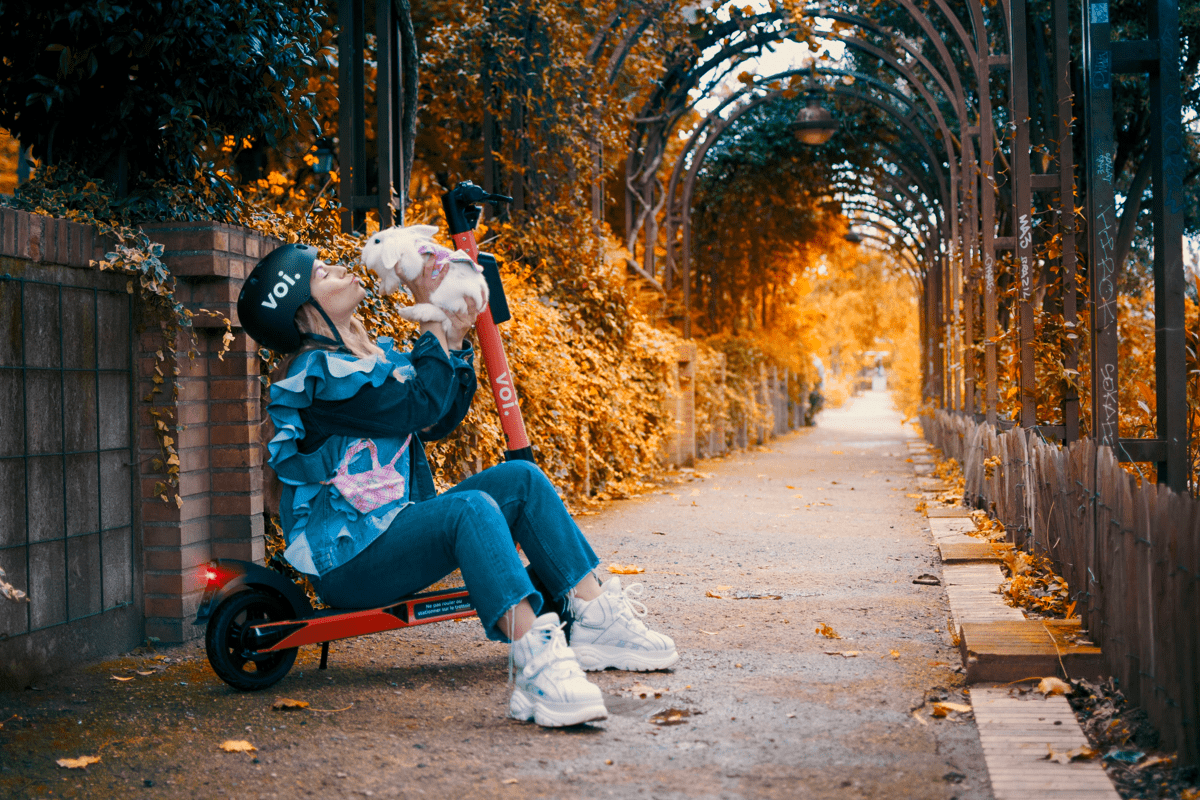 Our values
Push boundaries - Dare to design the future of mobility
Build with empathy - Create long-lasting, sustainable impact
Ride together - Collaborate with the ambition of changing the world
What we do
In August 2018, Voi was the first e-scooter operator to launch in Europe. Since then we have been on a mission to create safe, sustainable and reliable micromobility for everyone through our networks of shared electric vehicles.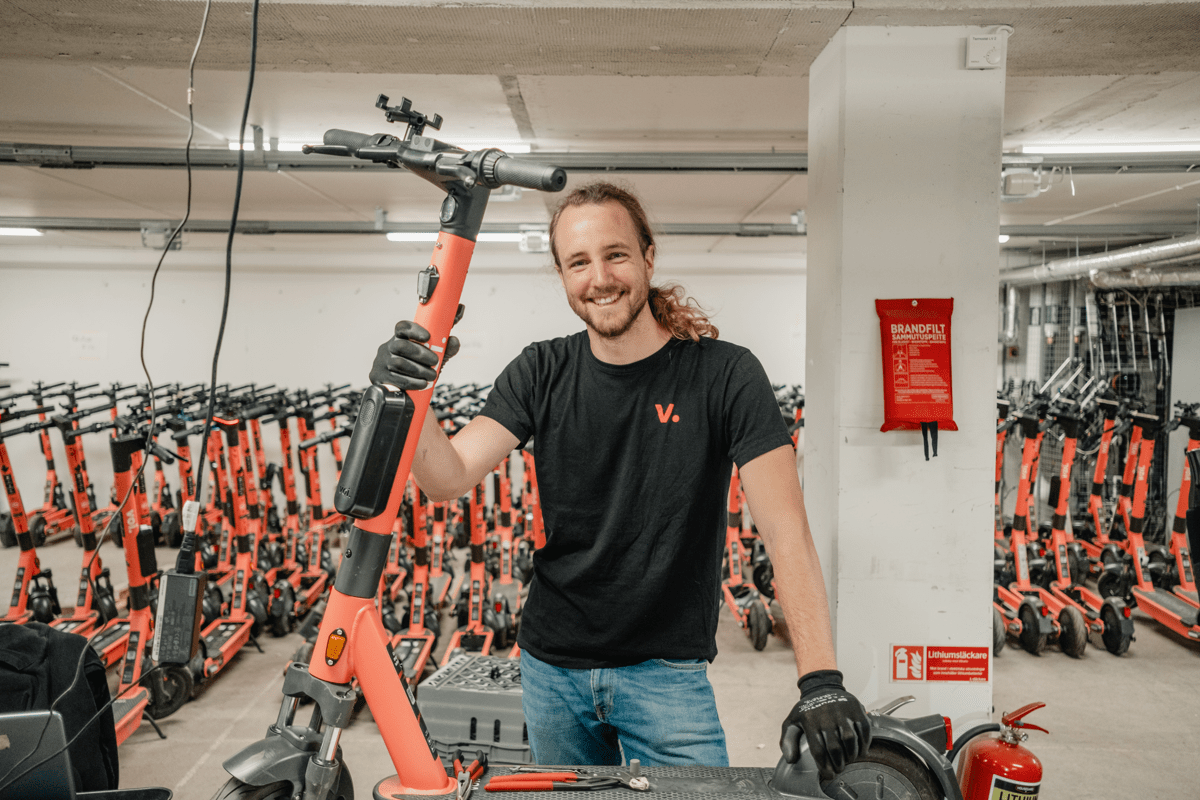 How we do it
To create a great micromobility service, we need to make sure that we have safe and solid vehicles out in the streets, an easy-to-use app and efficient operations. To ensure this we own, control and develop all aspects of our service, from tech platform, hardware, fleet operations, to marketing and policy work. This enables fast decision-making & execution, and allows us to use our data as a compass to guide us towards 100% magic rides.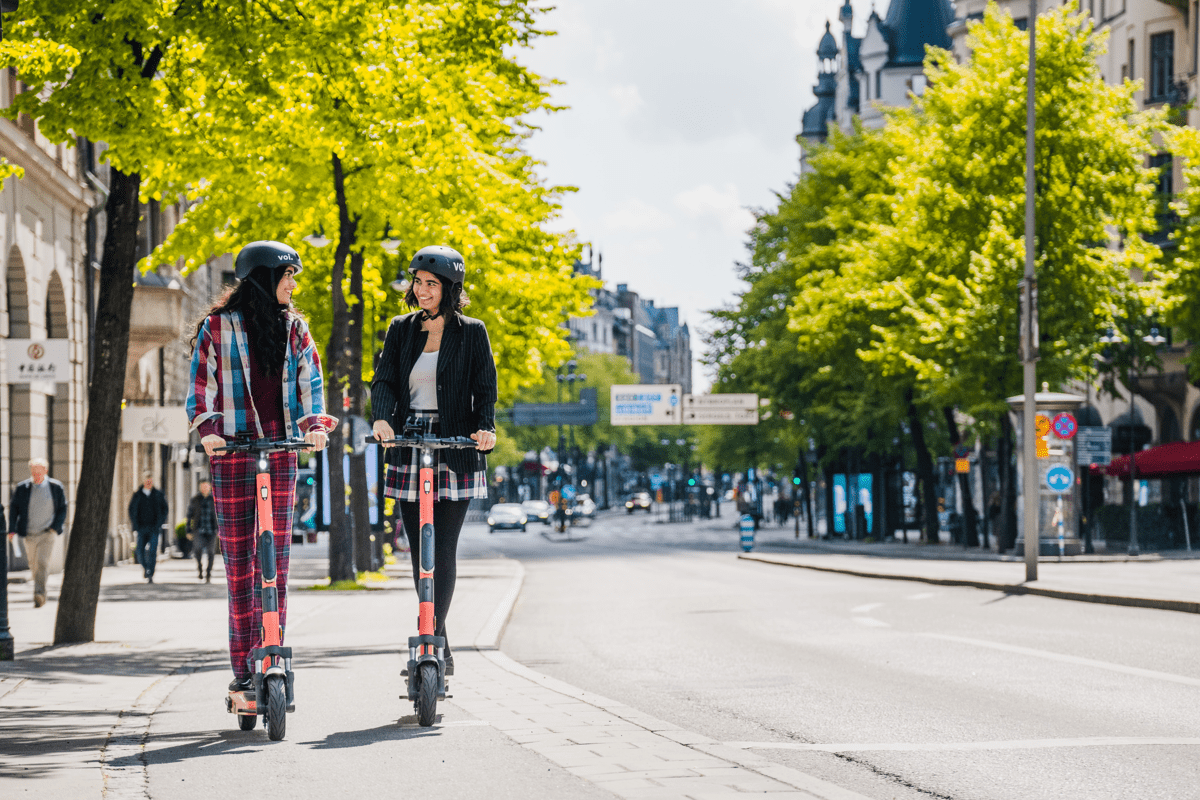 Why we do it
Micromobility plays an important role in shaping fossil-free cities and we want to make sure the transformation happens in the right way. Through technology and innovation, open and transparent dialog with cities and governments, adaptation to local needs and accountability for our social and environmental impact we strive to fulfil our vision: Towns and cities made for living, free from congestion, noise and pollution.
What about sustainability?
At Voi, sustainability is a part of our DNA and we're proud to say that since January 2020 our service is carbon neutral in all cities, and we are working to become climate positive by 2030.
April 2018
Voi is founded in Stockholm, Sweden, by Fredrik Hjelm, Adam Jafer, Filip Lindvall and Douglas Stark
August 2018
Launched as the first e-scooter operator in Europe
November 2019
Introduces swappable batteries across the whole vehicle fleet
January 2020
Achieves carbon neutrality
June 2020
The first shared e-scooter operator to break even and turn a monthly profit
November 2020
Voi is awarded "Startup of the Year" by Nordic Startups Award
April 2021
One million rides per week
June 2021
Two million rides per week
November 2021
Voi is awarded "Global Startup of the Year" at the Global Startups Awards
About Voi Technology
Founded in 2018, Voi is a Swedish micromobility company offering e-scooter and e-bike sharing in partnership with towns, cities and local communities. We believe e-scooters can play a central role in changing how people move in our towns and cities in the future. We want to ensure that the micromobility transformation happens the right way - through real innovative technology, open and transparent dialogue with towns, cities and governments and by adapting our products to local needs. Voi's holistic Environmental Action Plan tackles emissions and promotes renewable energy use and circularity along its supply chain.
Voi operates in over 100 towns and cities across 12 countries. It is headquartered in Stockholm and employs around 1000 people. To date, Voi boasts more than seven million riders and has served more than 180+ million rides.

DIVERSITY MATTERS
We believe that having a wide diversity of people with different backgrounds and perspectives within Voi is essential to our success in delivering the best user experience to our equally diverse user base. With employees from over 50 nationalities working within Voi, we believe we have made good progress but know we can still do more. Regardless of your gender, background, or sexual orientation, we welcome applications from whoever you are including those actively serving as a Reservist or those who have served in the military and their spouses - what's important for us is what skills and value you can bring to the Voi team. And of course that you're a great Voi culture add! Therefore we actively discourage any photos, personal letters, or disclosure of any information that concerns other information than your professional experience.
Already working at Voi Technology?
Let's recruit together and find your next colleague.