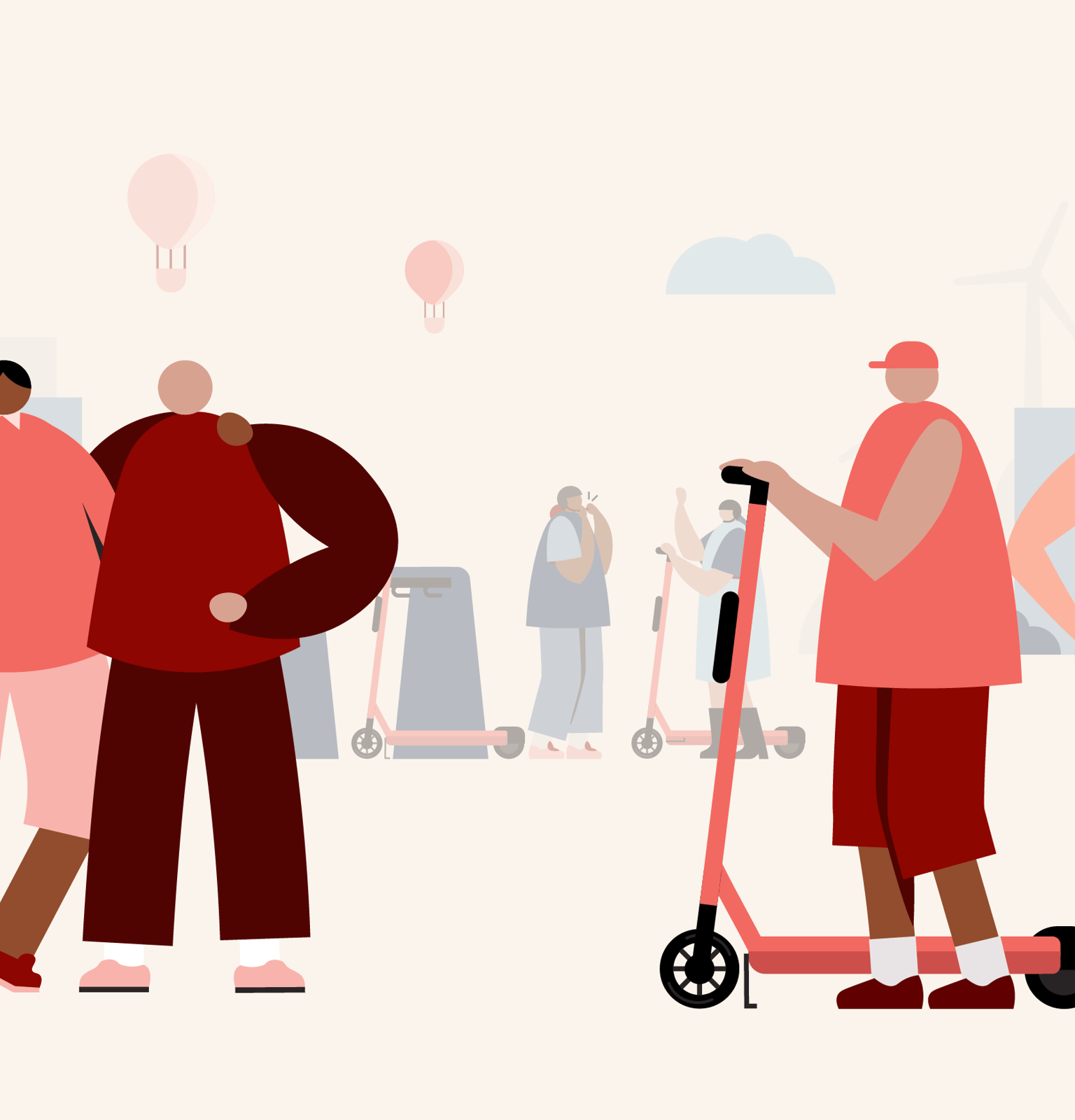 #EmployeeVoices - User Support Operations Associate
This week, we had the opportunity to have a coffee with Karishma Chabria - our User Support Operations Associate - and chatted about her role, her passion for Padel, what she's having for dinner tonight, and more. Let's dive in!
Karishma, tell us more about your role at Voi!
I work in the User Support Operations (USO) team as a Regional Success Associate. I am the ambassador of hyper localised user support across France, Spain, Belgium and Italy, creating safe products for our users, market ops team, and most importantly, our cities.
My daily work is grounded in driving data-driven actions and regional expertise with the vision of achieving hyper localised user support, to ultimately serve as the voice of Voi for the business and act as a partner to our cities.
What's the most rewarding part of your job?
The awareness that I am contributing towards one of Europe's fastest growing startups. Working in such a challenging environment is no easy feat, but it pushes me to my best and grants me the opportunities to learn something new every day, both from the role and the talent I am surrounded by. I cannot appreciate how lucky I am to have this amazing work culture that not only contributes towards company growth but personal and community growth as well.
We heard you're quite hard to beat at Padel?
To all my colleagues that haven't seen me outside of work, being active is a big part of me, and the sport 'Padel' has almost become like my second career, so much so that my friends and acquaintances call me the Padel Queen. I am certainly proud of taking my hobby to a competitive level and participating in local and national games. However, the people I hang out with are definitely aware of this restless side to me when I can barely stay still at a seated table. I definitely love being all over the place!
What are you having for dinner tonight?
Grilled chicken with vegetables, and boiled potatoes that was previously cooked and cooled for 24 hours - just to increase the resistant starch (a type of carbohydrate that doesn't get digested in your small intestine - fun fact!). To curb my sweet tooth, I'll have some pineapple for dessert. I am a bit of a health enthusiast! For those that do not know, I am the type of person that does not drink champagne, but instead eats the strawberries.
What's the best advice you've ever received?
The universe falls in love with stubborn hearts, so persevere and commit to your biggest, most desired achievements and goals.