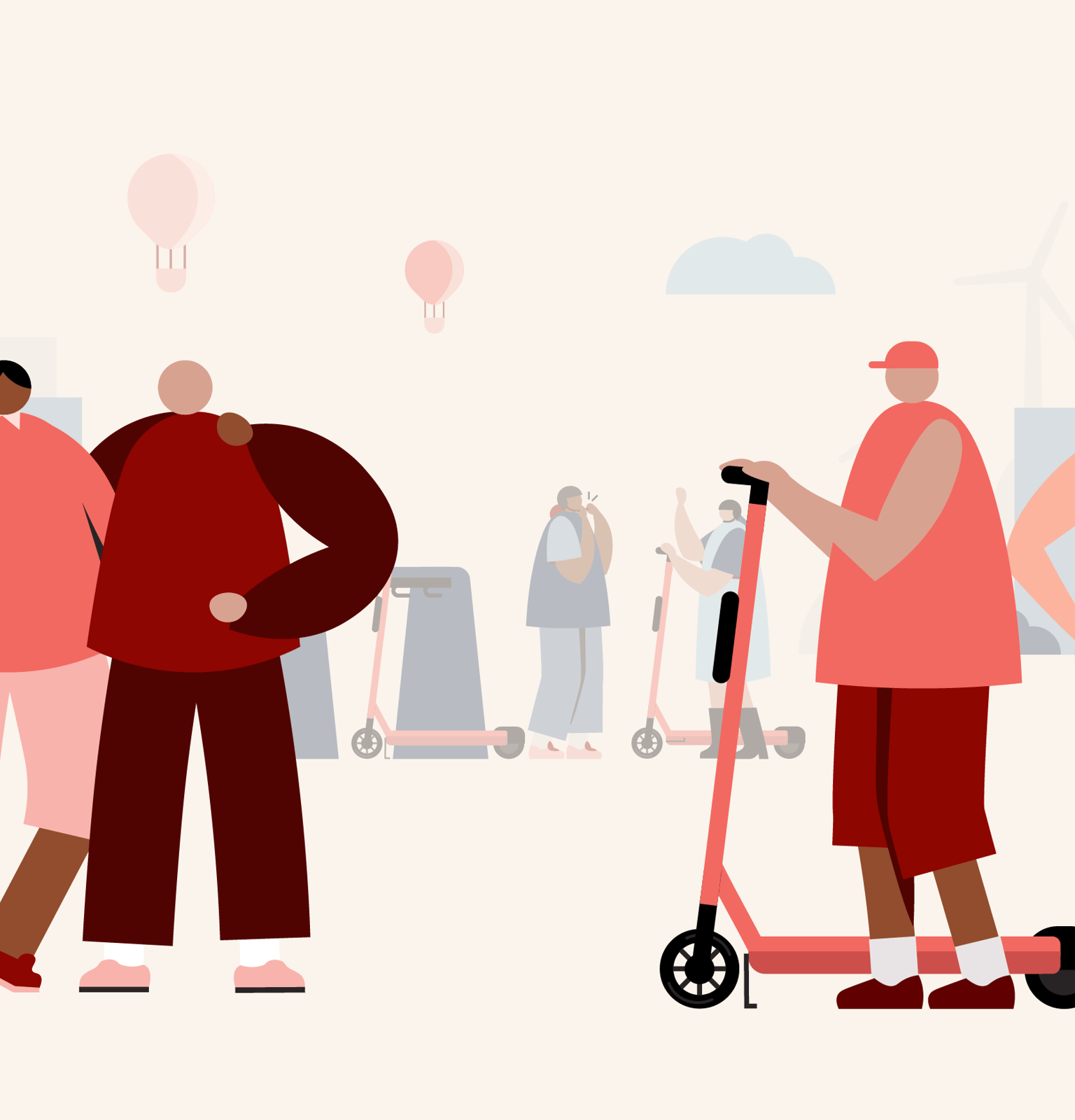 #EmployeeVoices - Tender Copywriter
This week, we got the chance to chat with Farah Johnson-May about her role as a Tender Copywriter, her passion for clay sculpting, her love for the countryside, and more. Let's get right into it!
What do you do at Voi? 🧳
I'm a Tender Copywriter, meaning I write Policy-related texts that demonstrate how Voi can meet cities' unique micromobility needs and provide data-driven evidence as to how we do so.I work with many different stakeholders at Voi to collate our latest and greatest initiatives and tailor them to cities' needs. I also analyse texts for readability and rework them to be clearer and more digestible for the reader.
What makes your work exciting (and challenging)?💡
Working with tenders is two-fold because on the one hand, I get to work with colleagues from different teams all over Europe, which is exciting and insightful when learning about the different cultures and norms. On the other hand, it can be challenging to tailor content for places I may never have visited, but I like a good challenge!
We've heard you're into all things creative? 🎨
I am! My work is entirely computer-based, so when I'm not writing, I like to do more hands-on hobbies, which are predominantly clay sculpting and painting when I'm at home in Stockholm. I grew up in a music-oriented family so really love putting on a record and picking up something creative - one of my favourite summers was spent listening to old Etta James albums, learning how to whittle wood on the porch in the sun.
I'm also super into farming-related activities in the summer. As someone who grew up in South London where there are fewer quiet, open green spaces, I appreciate going out to the countryside where there is so much nature and space to work on the land, grow vegetables and hang out with lots of cows, horses and chickens. My ultimate goal in life is to be essentially self-sufficient.
If you had to take a Voi ride right here and now, where would you go? 🗺️
Hagaparken! There's stunning nature, and you can Voi right up to the edge of the park. It's also a great spot for kayaking (let's pretend that it's sunny and warm rather than a blizzard right now in Stockholm).