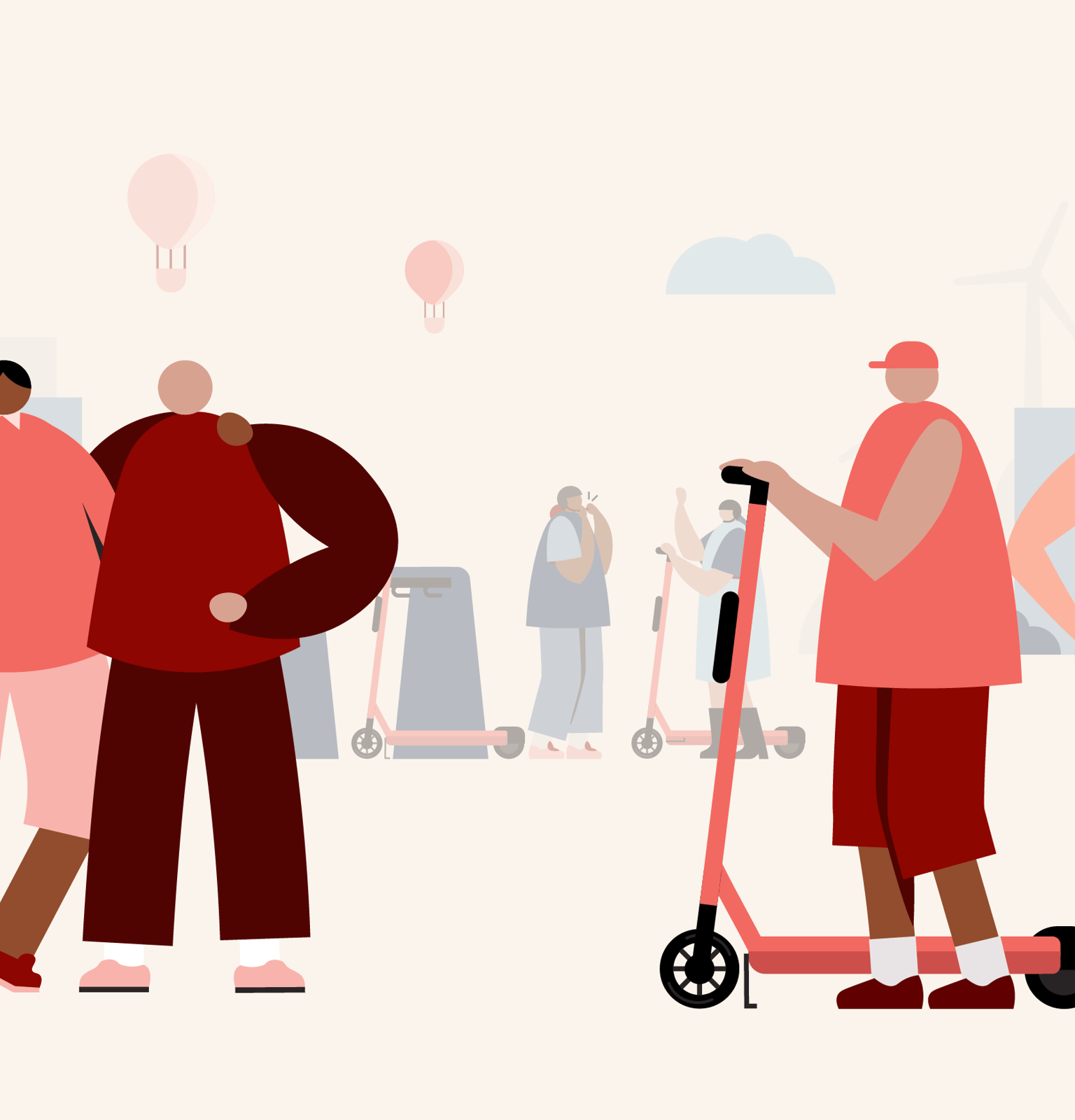 #EmployeeVoices - Site Manager
Join us in getting to know Parth Hingu, our brilliant Site Manager based in Munich, Germany! 🇩🇪🛴 In this #EmployeeVoices feature, Parth takes us on a journey through his background, his day-to-day responsibilities as a Site Manager, what he'd serve us for a three-course dinner, and more.
Tell us a bit about your background - where are you from and where are you based?
Yes, sure! To begin, I'd like to extend a warm "Namaste". By now, you're probably aware of my Indian roots. 🇮🇳 I was born and raised in the beautiful city of Surat, Gujarat in India. My early education took place right there in Surat. Six six years ago, I made the decision to move to Germany for further studies where I earned my Mechanical Engineering degree from Duisburg-Essen University. During my time in Germany, I also dedicated myself to learning the German language. I've so far lived in six German cities - with Munich being the present one. Each of these places has significantly influenced my perspective on Germany's way of life which I really enjoy.
Could you walk us through a typical day in the shoes of a Site Manager at Voi?
Sure thing! As a Site Manager, my days are pretty dynamic. I team up with my colleagues to plan our daily operations, and our main focus is making sure the Vois are in top-notch condition for our riders. I set daily goals, delegate tasks, and figure out where to place the e-scooters on the city map for the ultimate rider convenience. I also work closely with our third-party logistics (3PL) partners to ensure everything runs as smooth as butter (pun intended - Voi means "butter" in Finnish 🧈). It all boils down to make sure that we have a robust fleet of Vois ready to tackle any rider's adventure.
What part of your work do you find most enjoyable?
Being a Site Manager is awesome because every day brings something new and keeps things exciting. What really pumps me up is solving problems and brainstorming fresh solutions. It's not just about improving my skills, but also building resilience. This role pushes definitely me out of my comfort zone, and I've learned valuable lessons in leadership, teamwork, adaptability, and grit along the way.
If you would cook us a three-course dinner, what would be on the menu?
Being a vegetarian from India, I have a genuine passion for food and a particular fondness for spicy flavors. If I'd serve you a three-course vegetarian Indian dinner, the menu would probably consist of the following - the appetizer would be Paneer Tikka, the main course would be Paneer Butter Masala paired harmoniously with Garlic Naan and Mango Lassi and the dessert would be my favourite: Gulab Jamun - a sweet dessert made of deep-fried dough balls soaked in sugary syrup. :) Now, this made me hungry.