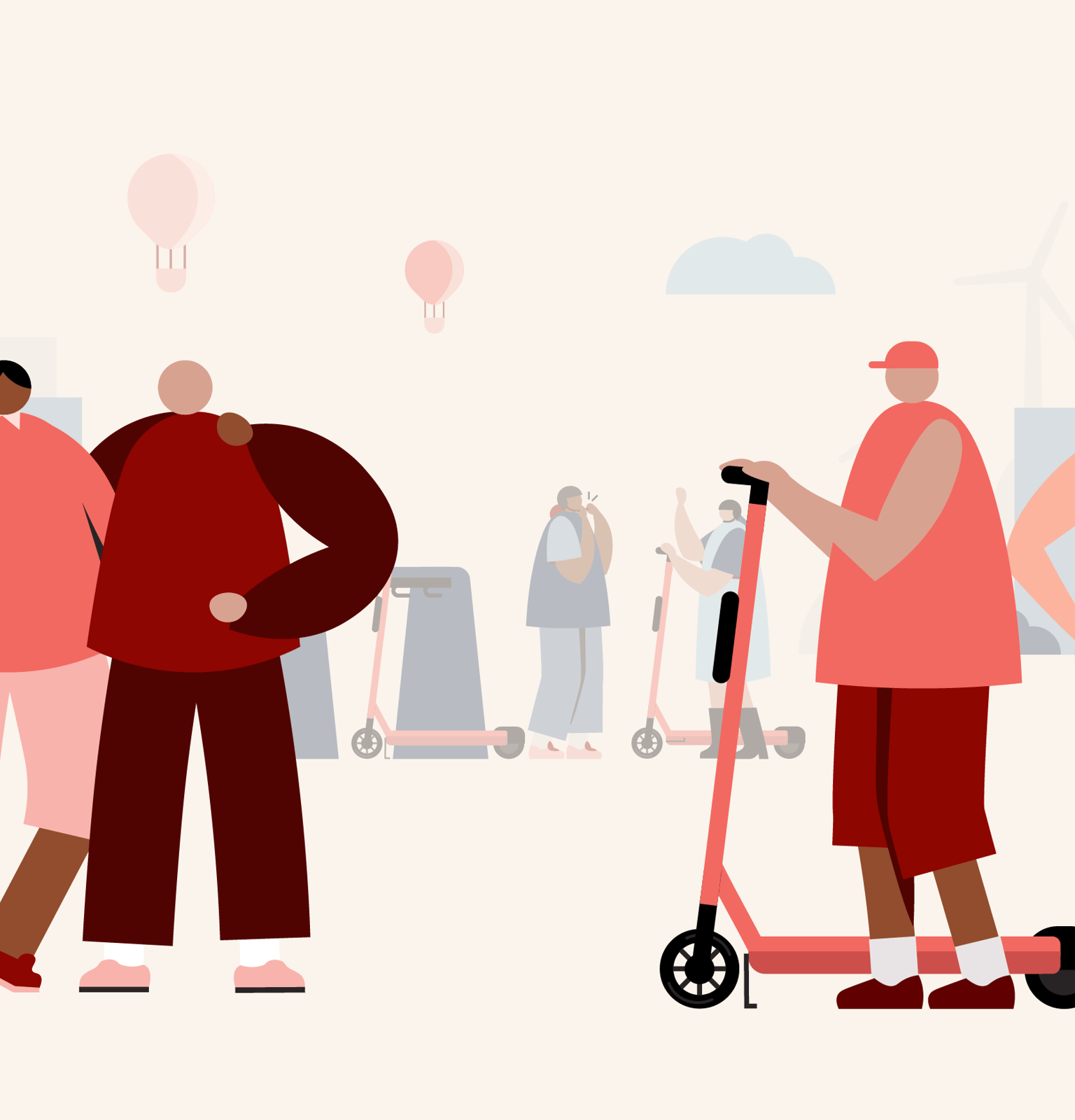 #EmployeeVoices - Senior Software Engineer
Join us as we chat with Veronica Ginman, our brilliant Senior Software Engineer based in Stockholm, Sweden! 🇸🇪🛠📋 Learn about how she ended up in the field of software engineering, how she solves challenges coming her way, and more. Tune in below!
Tell us a bit about yourself - where are you from?
I'm born and raised in the suburbs of Stockholm, and I don't think I would prefer living anywhere else to be honest. I love the place where I live, it's centrally located but I have woods, water and sheep right outside, and a brand new allotment too! I can take my bike (or a Voi!) to the office in 15 minutes but I can also go for a lunch walk in a peaceful woodland setting just outside my home office. My cats love it too!
How has your summer been?
My summer so far has been great! Me and my husband finally got to go on a trip that we have planned for over 10 years. We traveled along the coast of England visiting gardens, moors and beautiful cliffs and coves. We ended the trip with a few days in London with musicals and lots of Harry Potter!
How did you get into software engineering?
I think my interest in computers started when I was quite young, hanging out at my friends house playing computer games, we didn't have a computer back then. When I was around 8, my sister got a Nintendo 64 for Christmas. We went every week to the video store to rent Super Mario and other games. Fortunately for me my sister wasn't into the games as much, leaving the console free for my disposal. Later, I took some programming courses during secondary education and I really enjoyed it and I was quite good, too! However, I didn't really think I would go for it for a profession - I didn't even take the extra math courses that were really recommended. Somehow, I still ended up at KTH's (The Royal Institute of Technology in Stockholm) Computer Science program trying to catch up on what imaginary numbers were.
What type of challenges do you usually face in your area of work and how do you solve them?
I think the main challenge, that I've had at every job in every role, is to understand what we are doing and more specifically - why. Asking the right questions to really understand what we want to achieve, looking first at the problem and then the solution. I feel it's easy to get straight into solution mode, even when there is no problem that needs solving. Voi has a lot of really interesting technical challenges and for me, the more challenging (and also interesting) aspects are how to build global products for local markets.
What are your plans after work today?
I will go climbing with my husband and some friends and then I'll snuggle up on the couch with my cats, some tea and knit on my current project - a baby blanket. I always re-watch one of my favorite shows while knitting, and so for the gazillionth time, I'm watching "Gilmore Girls"!