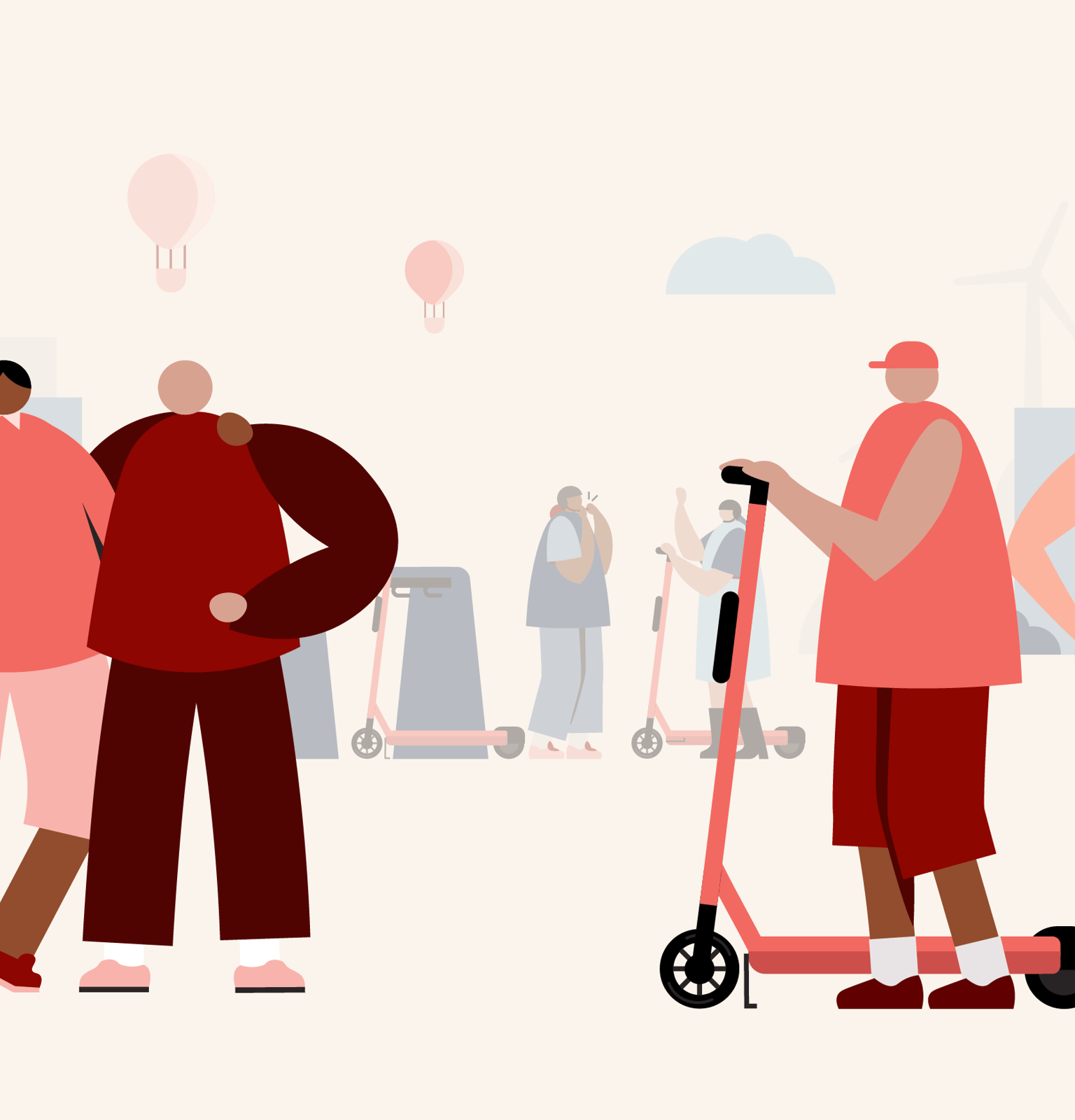 #EmployeeVoices - Senior Software Engineer
In this week's #EmployeeVoices, we had the chance to sit down for a chat with our Senior Software Engineer Danny Skoog. 🛠📋 Let's learn about his journey in becoming a software engineer, what he finds the most rewarding about work, how he balances the need for high-quality code and timely project delivery, and more!
Danny, what was your first thought upon waking up this morning?
"Oh yes, today we're having 'Hackdays' at Voi!". This is a multi-day activity twice a year where Voi employees get together and pour their creativity into building amazing projects of their choice. Both super fun and engaging!
Tell us about your journey in becoming a Senior Software Engineer?
It all started back in 2010 when I attended a 2 year long programme focused on object-oriented programming using .NET and C#. It was great, having a good mix between theory and internships. After that I was ready to try out my own wings. And for the last 10 years I've been working with a little bit of everything - business system integrations, desktop/web/app development, etc. Also the work has been quite evenly distributed between frontend and backend. Just how I like it. :)
What's the most rewarding aspect of your work?
To me, there's beauty in solving problems and finding solutions. So those are things that bring me a lot of joy in my daily work. And at the same time being able to do it together with fantastic colleagues is the cherry on the cake! I'm for sure a teamplayer and wouldn't want it any other way.
How do you approach balancing the need for high-quality code and timely project delivery as a senior software engineer?
As with everything in life you also need to prioritize and make tradeoffs when it comes to software development. But as a senior engineer it's easier to make such decisions given your broad toolkit and vast experience. So I think I've come to a point where the balancing part comes very naturally and with sensible defaults.
What's the best piece of advice you've been given?
That "good enough" is preferred in some situations since always striving for perfection takes a toll on you and might slow you down.
What other role within the company would you be most interested in trying out for a day, and why?
I think I would like to try out being one of our hardware engineers. It just sounds exciting to bring hardware to life by writing software. And I think it's the fact that it's so concrete that catches my attention.
Where can we find you on a Saturday night?
At home with my partner and my three kids enjoying a nice family movie while eating tacos. Personally, it doesn't get better than that. It's all I need for a Saturday night. :)