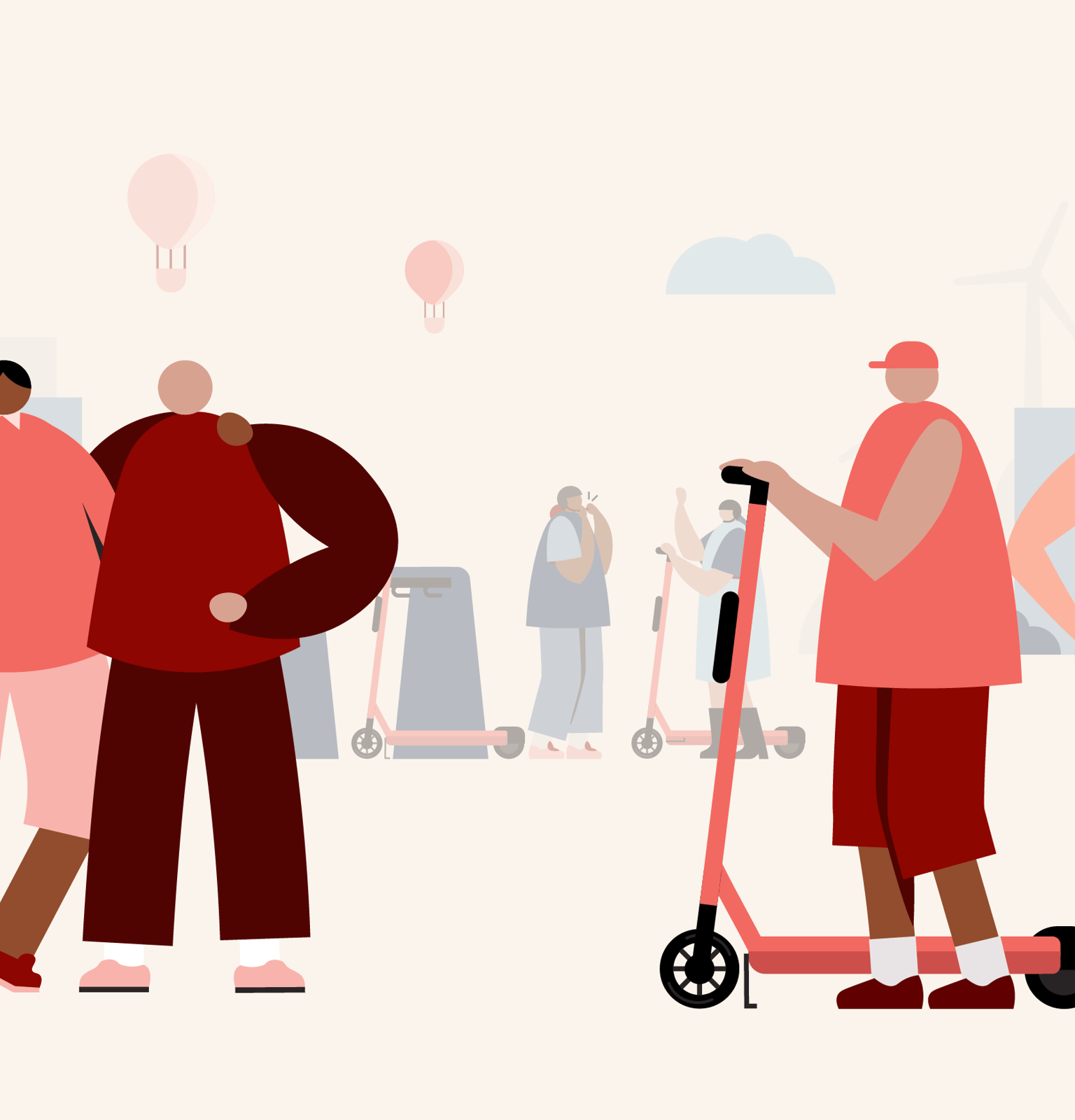 #EmployeeVoices - Senior Engineering Manager
We recently sat down with Emma Svedlund - our Senior Engineering Manager - and had a chat about her role, challenges, childhood dreams, and more. 💭 Let's see what she had to say!

So, what's your role at Voi and what does a typical day look like for you?

I work as a Senior Engineering Manager with focus on Growth, Pricing and Payments. I'm leading three cross-functional squads that consist of Backend Engineers, iOS & Android Developers, QA:s, UX/UI Designers, Frontend Developers and Product Owners. Exciting, for sure!

My days look very different on a day-to-day basis. Lately, it has been a lot about recruitment and interviews. I'm together with the other engineering managers reviewing the onboarding process for our engineers and we are in the middle of the performance growth talks with our employees.

What's the best thing about your job?

The people! ⭐ I've been here for four months and I'm already so proud, impressed and amazed by the energy, dedication and motivation in the engineering squads. They are truly amazing! In the long term the best thing about my job is to help people grow as individuals, teams and as a department. And of course, the office dogs (we even have a Slack channel for all Voi dogs).

How did you get into engineering?

Honestly, several coincidences. I've never had a clear path on what I want to do but let opportunities and challenges led the way. Many of my friends are surprised by my career choice because they see me as a creative person who had a dream of becoming a silversmith as a child. But to me, engineering is also a place for creativity and innovation - where nothing is impossible.

We heard you like to take pictures of street art - is that true?

Yes, a hobby I have is to take pictures of street art when I am out for a walk. Usually, it is of the small things, like that someone has drawn a smiley on a house wall. I like to think that someone has left a message for me to discover.Finally - we also heard that you're a big foodie. What's your favourite food?All food! But if I have to choose one thing right now it would be the pie at Folk & Friends in Hornstull. Coziest place in Stockholm that has a large selection of non-alcoholic drinks. Perfect hang out or if you want to play board games with friends. Definitely worth a visit if you're in Stockholm!