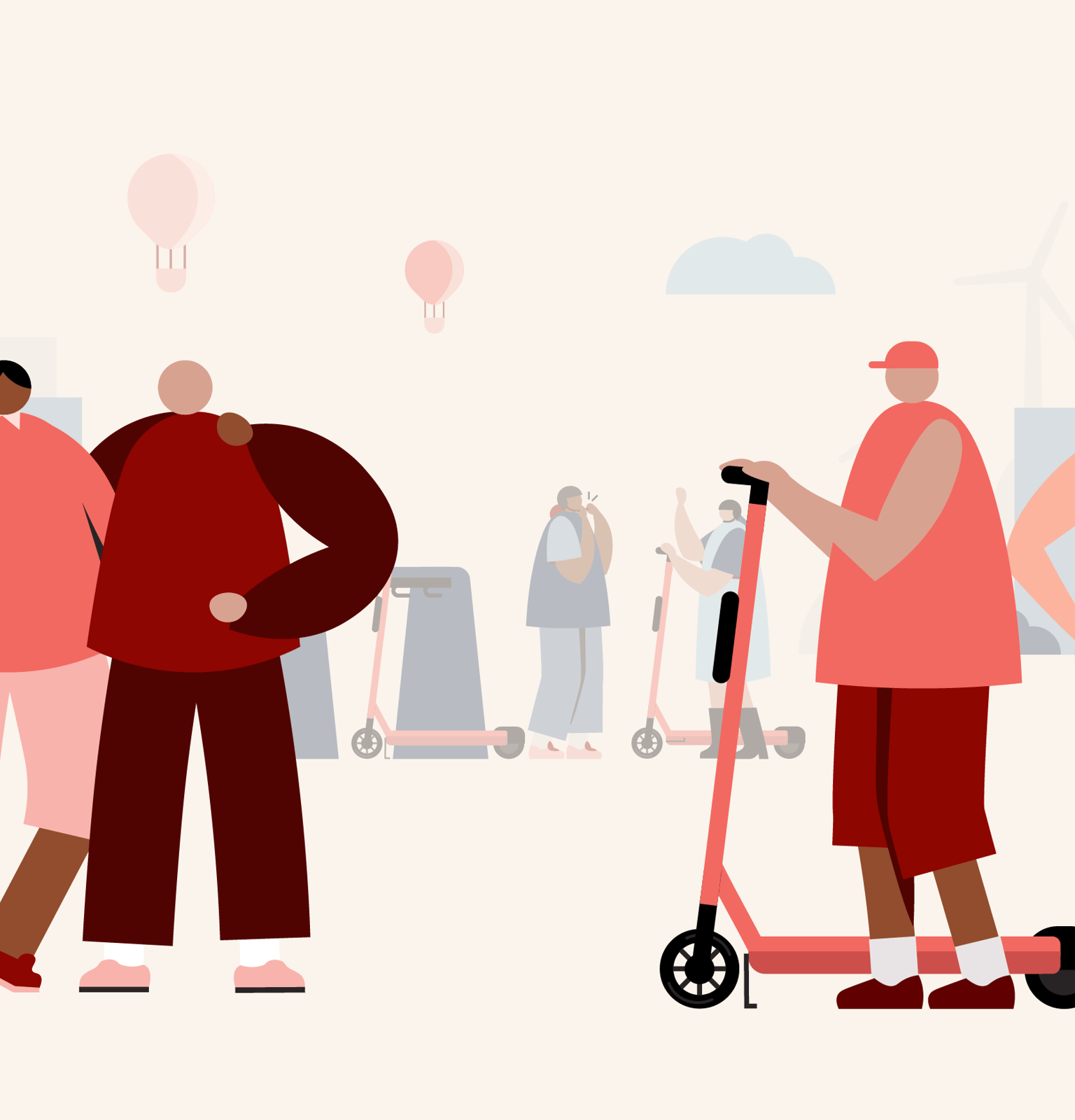 #EmployeeVoices - Senior Brand & Campaigns Manager
Did you know that our Senior Brand & Campaigns Manager, Margarita Iovi, made the bold decision to move to Sweden and join Voi, despite never having set foot in the country before? 📦🇸🇪 In this week's #EmployeeVoices, we invite you to get to know one of the driving forces behind our brand and campaigns. Learn about what aspect of her work brings her the most fulfillment, which role within Voi she'd want to try out if she'd switch positions for a day, the song she'd choose to describe her experience working at Voi, and more. Let's dive in!
Margarita, what was your first thought upon waking up this morning?
"I need a coffee." ☕
Thanks for sharing! Now, we heard that you moved to Sweden just for Voi. Is that true?
It's true! I had already been living in London for four years and looking to move. When the opportunity to join Voi came up, I loved the idea of working for a purpose-driven brand and was keen to experience the Scandinavian way of life. I bought a one-way ticket and moved to Stockholm within two months. Fun fact: I had never been to Sweden before moving here! In hindsight, I should have checked the weather first.
What do you do as a Senior Brand & Campaigns Manager?
My role is to set the strategy on how we want to grow our brand and then develop the campaign plans and tools our teams need to get there. In reality, no day looks like the other at Voi - I can do anything from working with external agencies on growth campaigns to promoting a new product feature or trying out tools to help us optimise our creative efforts.
What's the most rewarding aspect of your work?
Working in a young company, there's nothing set in stone. We constantly push boundaries through challenging ourselves to do things differently. And when an idea is good, people will get behind it and help make it happen. We often go from the drawing table to go-live in a few weeks. I find this very rewarding!
If you could pick one song or movie to describe your experience working at Voi, which one would it be?
That would probably be the soundtrack of our last year's safety campaign "Let's get it right". I spent hours hearing this song over and over again, when working on the film with Super Tuesday and Tarot Pictures, so it still lives rent-free in my head. This was also my first project at Voi and is still one of my favourites today!
What other role within the company would you be most interested in trying out for a day, and why?
If I had the chance, I would switch places for a day with Sarah Badoux, our Head of Sustainability. Our commitment to climate and environment is a fundamental part of our brand and an area I am personally interested in. Sara is the driving force behind Voi's sustainability efforts, so I would love to learn more about her day-to-day and get a sneak peek into all the exciting things that are coming in this space!