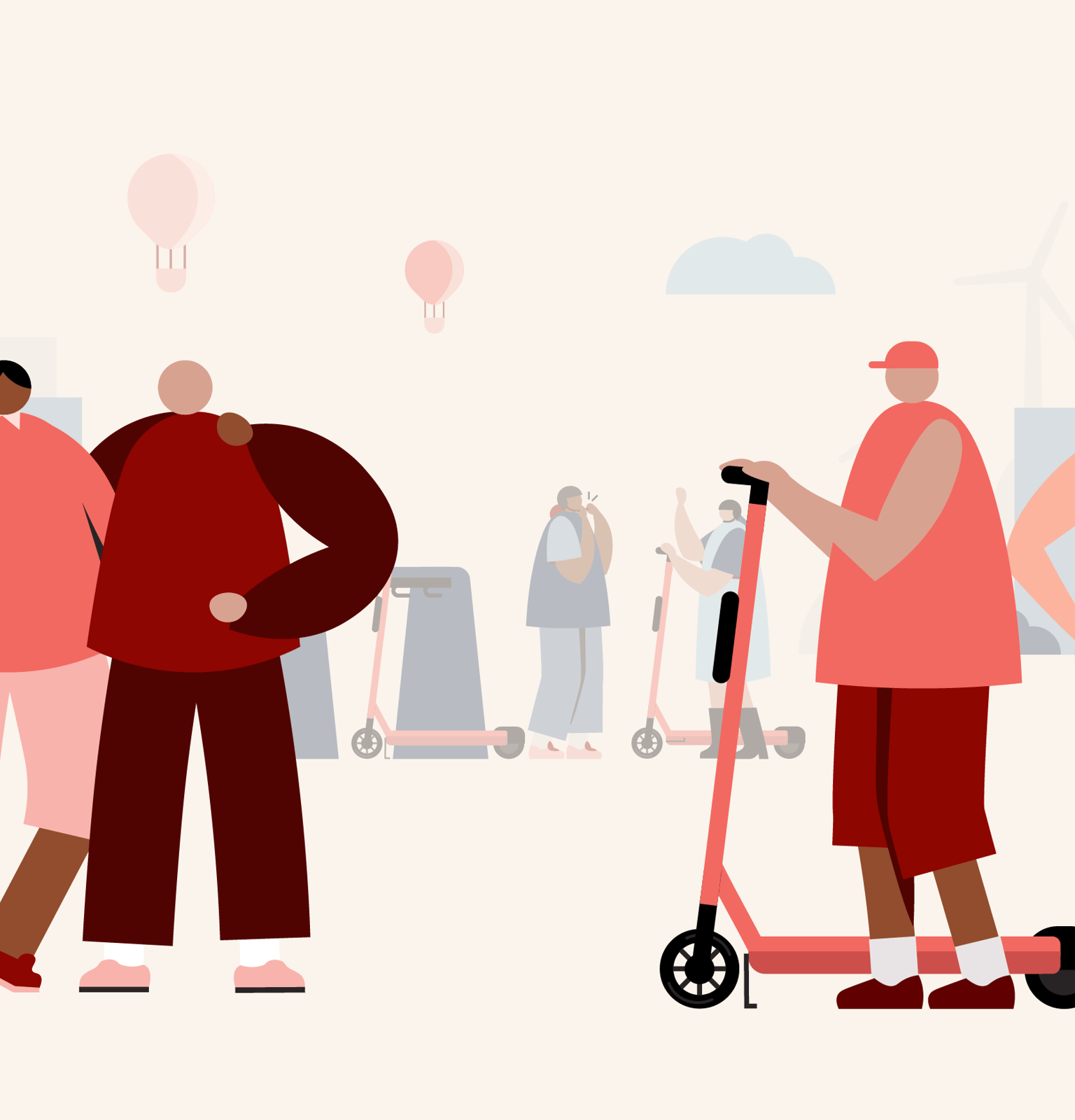 #EmployeeVoices - Platform Engineer
We had the chance to get hold of our Platform Engineer (and foodie) Jesper Roth for a quick chat right before he went on holiday. Let's hear what he had to say!
What do you do as a Platform Engineer?
Up until before the summer I was in the core experience team working with the backend for the Voi app, making sure that users can find scooters on the map, start and end their rides, and making sure that the scooter reacts on geofences, like only being able to park in designated places or slowing the scooter down. It's a lot of solving user pain points, trying to improve parking by providing technical solutions etc.
Since the end of May, I've been working in the platform infrastructure team to help improve the platform's security, stability, and the developer experience. I love working with truly talented and smart people on creating solutions that directly impact you and everyone around you - as Voi is something that so many use nowadays!
Sounds like a lot of fun! Now, tell us about a work challenge.
Making it easier for developers to create new cloud resources (databases, cloud functions, data exports etc) at scale in a safe way while providing true self-service is definitely a challenge. You can think of it as making sure a factory has the right tools and machines that are easy and safe for engineers to use, connect to the factory line, and build great things with. But while it's a challenge, it's also extremely rewarding to work with.
Interesting - thanks for sharing! On another note... We heard you like to sing?
Yup, I've been singing in choirs since I was 7 years old and I'm currently singing in Katarina Kammarkör (chamber choir). I sang Ein Deutsches Requiem a couple of weeks ago, very powerful music by the German composer Brahms.
And lastly, fav food?
This is hard. You're asking a foodie about his favorite food, it's like asking me as a parent which of my children I like the most. The answer for both is that it depends from day to day ;-)I tend to go through phases (if we go back to food). Currently doing a lot of Thai curries, Massaman curry and Paneang being the favorites to eat and make. There's a certain state of zen one gets after pounding up to 15 different spices and aromatics into a smooth curry paste in a pestle and mortar for an hour. Sometimes it's nice to not use your brain for a change, but rather your senses.
I have also gotten a bit hung up on Tonkatsu which is a type of Japanese pork schnitzel after eating a nice one at Misshumasshu, a restaurant in Stockholm close to our office. I recreated it and improved it at home in my tiny kitchen so it's now a part of the short list of answers to the "what's for dinner" question. I just love the combination of crispy panko crusted pork with sushi rice, fresh, spicy and tangy kimchi and mayo. Damn, I'm hungry again.