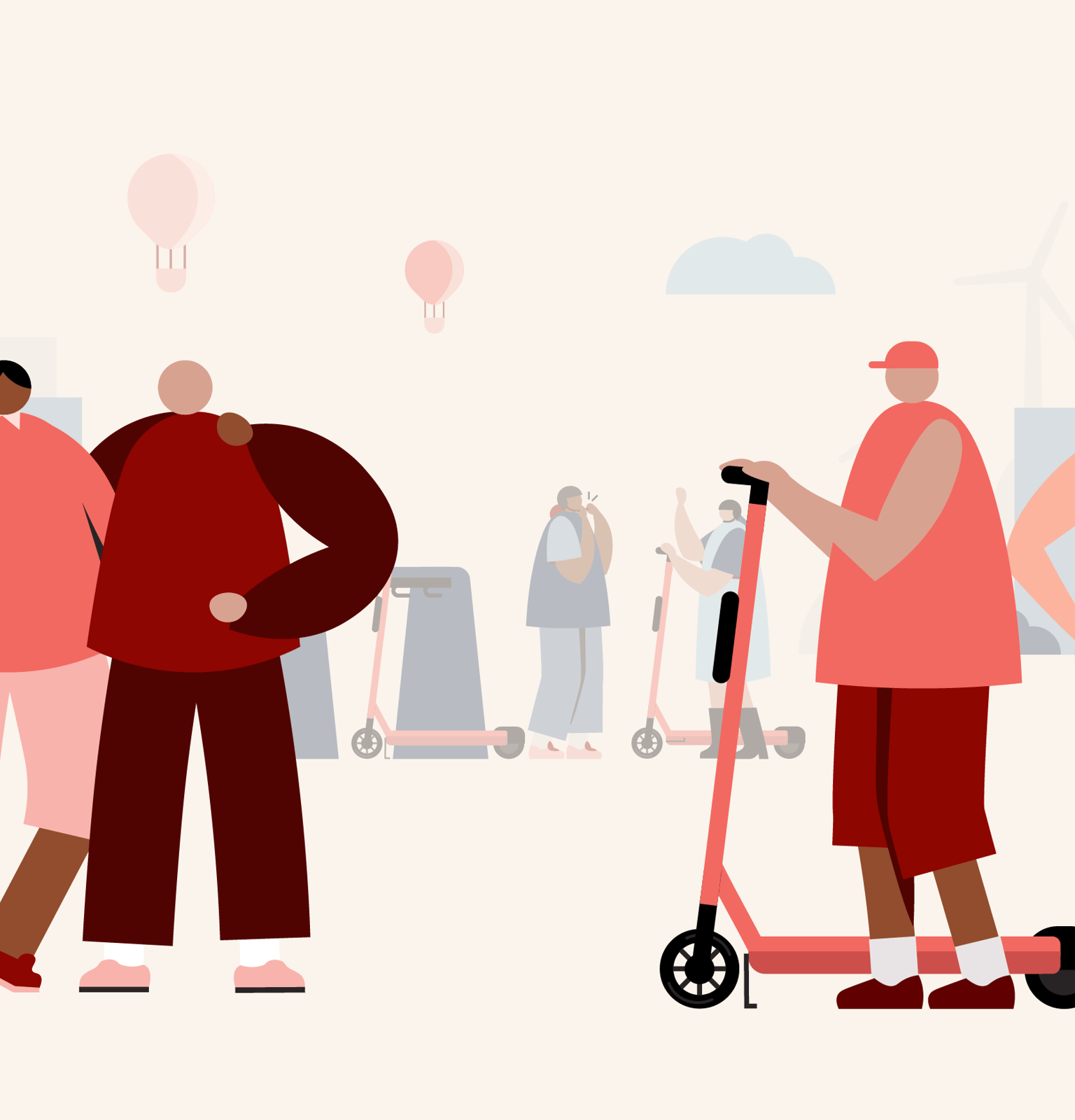 #EmployeeVoices - Operations Manager
This week, we got the chance to have a chat with our UK Operations Manager Thibault Fichant - learning about his role, why he decided to work in the field of micromobility, his passion for mountain activities, and more. Let's get right to it!
What does an Operations Manager at Voi do?
Operations at Voi covers a large spectrum of topics related to how we deliver our service. That includes warehouse management, repairs, drivers, fleet optimization, city relationships etc. In my opinion, the Operations team is strong thanks to its diversity and you get to work with a team with many complementary strengths!
What's the reason you chose Voi and this role?
I joined Voi back in 2019, at the early stages of the e-scooter industry coming to life. Back then, I was living in Paris and I was already interested in how to make cities more livable.I do believe that cars are taking too much space, on top of the air pollution generated. Electrical shared modes of transport are truly a great solution to improve urban mobility while minimizing ecological impact. With that said, I must say that I've been lucky enough to find a job that matches my values!
What's been the most exciting part of working at Voi for the last three years?
With no doubt, the launch of the UK market at the end of 2020. Back then, Voi started to win all major UK tenders which was very exciting. I can remember the energy inside the company and the hard work was validated by becoming the UK leader straight after the country opening.
Shortly after launching in the UK, our VP markets Hans Bjørn Waagø proposed me that I move to the UK and help manage the newly hired team in launching in 17 cities in only few months. It's been a lot of hard work, train trips, hotel stays, trainings, and last minute urgencies - but overall, the keen interest of British users proved that we are on the right side of urban mobility.
We've heard you're quite into mountain activities? Tell us more about that!
I grew up in Le Chablais, which is lovely place in the French Alps. Since young age, I've been lucky to spend time in the mountains with my mother, skiing during winters and trekking or biking during the summers. More recently, I started doing a bit of mountain climbing with my childhood friends and we climbed the Mont-Blanc in 2021. An awesome experience I can only recommend.
You just came back from summer vacation. Where did you go?
This year, I decided to make a "food tour", visiting two friends that recently launched restaurants in Marseille and Barcelona. There's something special about friends achieving goals and I definitely wanted to be a spectator of it! Also, the advantage of visiting a friend in Marseille was that I got to enjoy Les Callanques - a beautiful part of the French Mediterranean sea - and riding Vois while I was there was a pleasure, for sure!