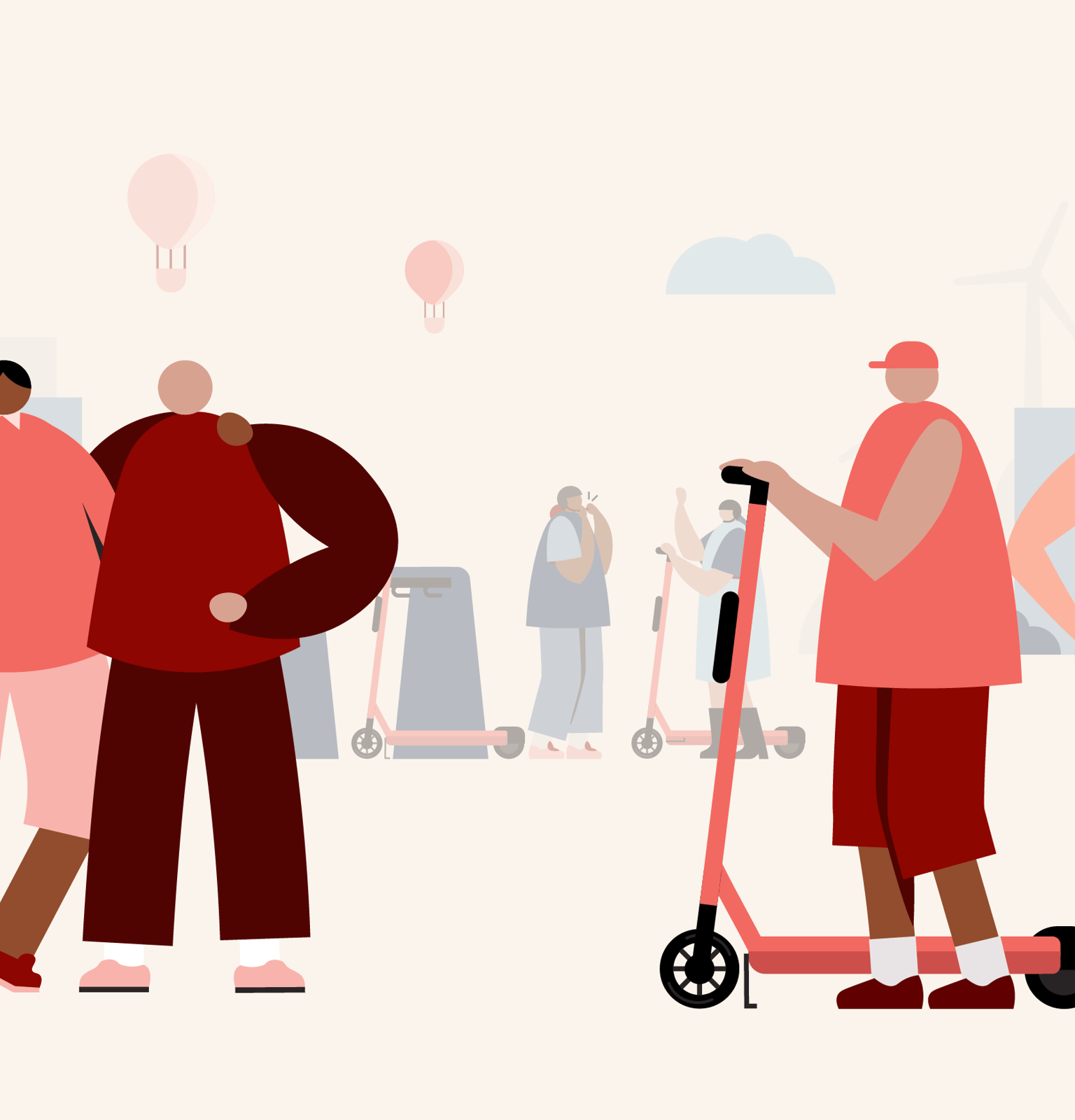 #EmployeeVoices - Head of Marketing
Let's kick off Tuesday with getting to know Caroline Hjelm - our first (!) employee and one of the main forces behind all things Voi and marketing. Let's hear about her journey at Voi so far, her role as the Head of Marketing, her extreme fondness of dogs, and more.
You've been at Voi for quite some time - in fact you're our first employee! Tell us about your journey so far?
Oh wow yes, it's been a hell of a ride for the last 4 years. Back in 2018 when we put the first scooters out in the streets of Stockholm it was a completely different company and we all had to do a bit of everything. From charging scooters, talking to cities and politicians to doing popup events outside of 7-eleven. Today (thank God) we have experts doing all of those things and I get to focus on what I like most - marketing! In my role as Head of Marketing I get to work with brand, campaigns, product marketing and local marketing which is a potpourri of many things that I like. But the best part is my team <3 They are smart, innovative, creative and ambitious and I learn something new every day.
What advice would you give to those that would want to enter the field of marketing?
Marketing is very broad so I would probably start with asking you: what type of marketing are you interested in? Performance marketing? Offline marketing? Product marketing? Project management? Brand? Social media??? The list goes on. Do an internship to try something out and build on from there.
What's the most rewarding part of your job?
Seeing people in my team grow. I get to work with some pretty amazing people on a daily basis and my bestest most favourite thing is when someone in my team has accomplished something which makes them and myself proud. And then ofc the vision. I firmly believe in the Voi vision of making cities made for living. More space for all things that are good in life: restaurants, parks, trees, animals :)
What's the best compliment you've received?
I love it when my friends say that I'm funny. I don't really care if they laugh with me or at me, as long as I made their day a bit brighter :)
We've heard you're quite into dogs?
Tell us more about that!Well, I am very much a crazy dog lady 🐕 I have two of Voi's OG office dogs: Burre & Nacho! They are a handful but they bring a lot of joy into my life. Burre is a lazy but adorable Welsh springer spaniel and Nacho is a hunting champion Breton. You're not supposed to say they are like your children but let's be honest - they are my children.
What's for dinner tonight?
I'm cooking for the team tonight and they're visiting from all over Europe so most likely some Swedish specialties. :D