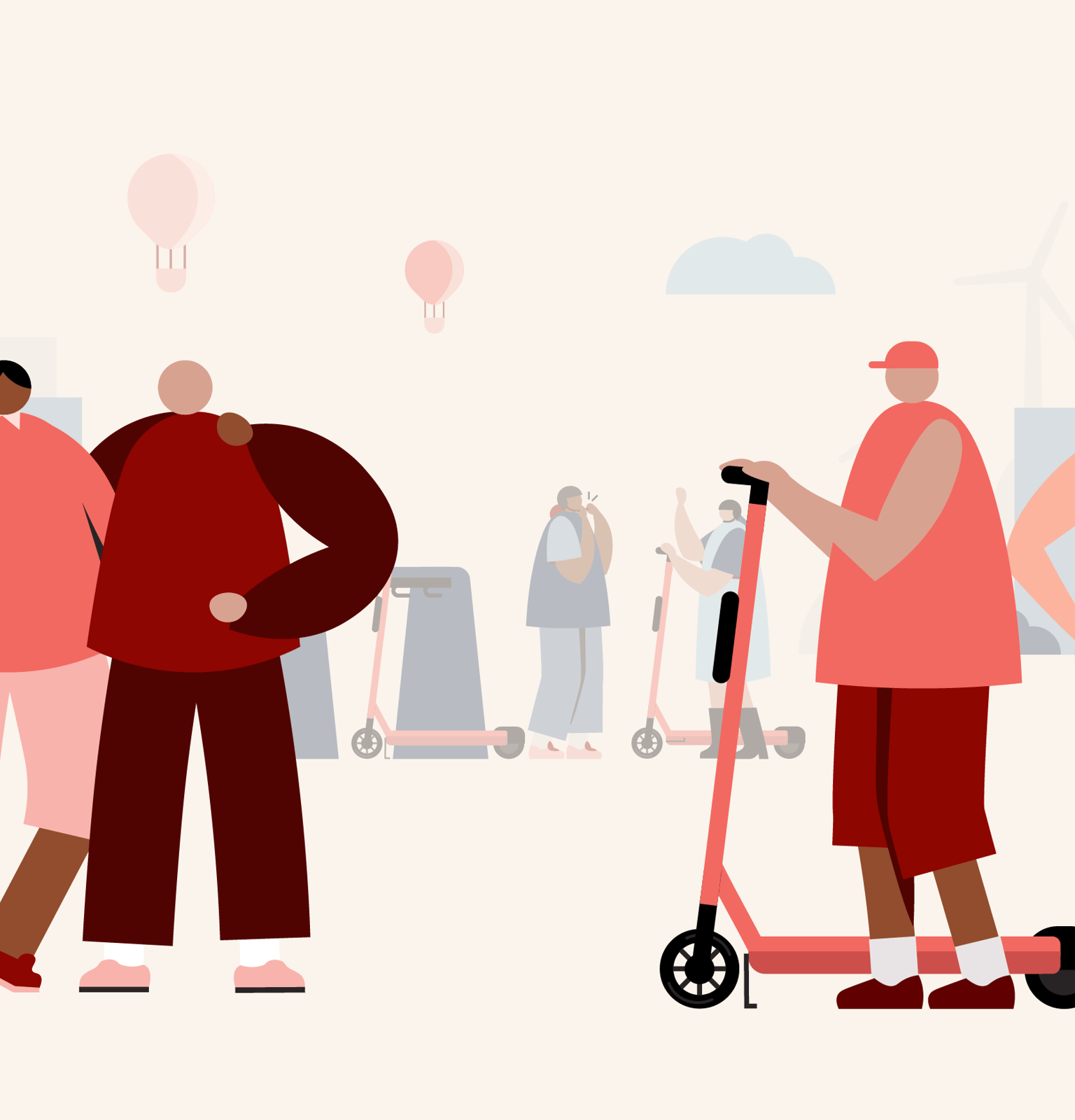 #EmployeeVoices - Fleet Specialist Team Lead
We're starting off this week with a chat with our brilliant Fleet Specialist Team Lead, Edward Bullough! Join us as we delve into what he does on a daily basis at work, the key qualities he believes are crucial for a Fleet Specialist Team Lead, his favorite pastimes, and more. 🛠️🛴🎣
What you do as a Fleet Specialist Team Lead?
I manage a team of seven brilliant Fleet Specialists who are responsible for various in-field tasks in Bristol and Bath. My team's responsible for changing batteries, quality checks, mechanical repairs, moving the e-scooters around in the cities to ensure riders have a Voi in excellent condition, in the right place at the right time.
I make a point of being physically involved with team members, for example by loading the vans with batteries and e-scooters to deploy what has been repaired - I really enjoy the hands-on aspect of the work.
What brings you excitement regarding your work and Voi as a workplace?
Voi just celebrated its fifth birthday - it's exciting to be part of such a young but thriving industry! I really like that at Voi, we're constantly evolving the way we do things. Everybody's input is valued. I'm a pretty competitive character, so I enjoy pushing myself and my team to achieve the best results.
Are you an avid Voi rider yourself?
Absolutely, I've been a Voi enthusiast for the past two years or so! Last year alone, I covered a distance of 3057 kilometers exploring Bristol on a Voi. My fondest travels occurred on warm weekend nights, typically around 10 pm, particularly in the summer months. My favorite route guided me from the warehouse to my home, taking me through the streets of St. Pauls and Gloucester Road in Bristol. It's an exhilarating experience as you witness the city come alive with Vois buzzing around everywhere.
What are the unique capabilities that you deem essential for a Fleet Specialist Team Lead's success?
I'd say that you have to enjoy working with, and building teams. No two team members are the same, and so a close working relationship is vital. I also believe that being personable helps a lot, and always being at the front of the queue when there are difficult jobs needing done. A fluent understanding of KPIs & an ability interpret data is also invaluable.
We heard that you like fishing? Tell us more about it!
Yes, I love visiting remote rivers, lochs and loughs of Scotland, Northern England and Ireland! The last fish I caught was a wild trout in Lough Corrib in Connemara Ireland - I fish there with a fly imitating the Mayfly (an insect). The last fish I caught was about 4 lbs. Once caught, the fish always end up back in the water, though.
What do you like the most about the Voiager 5?
I'd say that the self-canceling indicator - a detail that makes a big difference. Try it out if you haven't already!