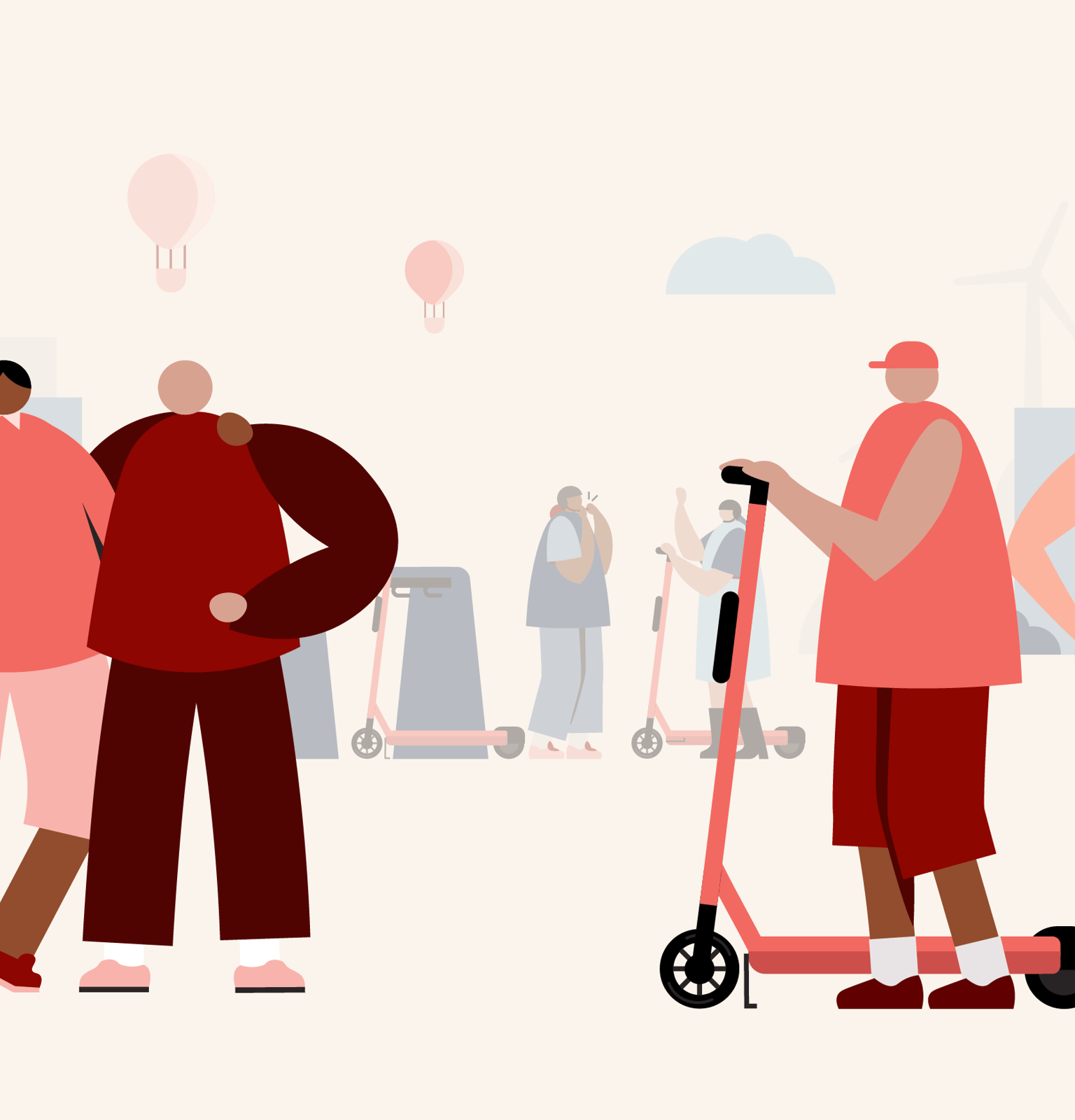 #EmployeeVoices - Fleet Manager
Let's round up this week with getting to know our Norwegian Fleet Manager Frode Davø! Learn about his diverse job background that led him to his current role, what a typical day as a Fleet Manager looks like for him, his team-building plan for this weekend, and more. Let's dive right in! 🛴
What led you to become a Fleet Manager at Voi?
I got the position as a warehouse manager when we launched in Bergen, Norway, in November 2020. After about a year as a Warehouse Manager, I was promoted to Fleet Manager and I was given the responsibility to manage two cities in Norway - two cities with different teams and demands, so this was and still is, a worthy challenge.
Prior to joining Voi, I was part of the Norwegian Armed Forces, worked as a bus driver and also as a Production Manager in the steel industry, so I'd say my work background is pretty varied - and the experiences in these fields all gave me the skills necessary to do what I do today. 🛴
What does a typical day look like for you?
A typical day for me involves a lot of planning, logistics, strategy and most importantly, team management. I need to be on top of city compliance, warehouse compliance, as well as national laws and regulations. Finally, it's also about delivering numbers and meet goals set by Voi centrally. It's a varied and exciting job for sure! 🛴
What's the best part about your job?
This is a tricky question - it's hard to choose! But to mention a few? I truly enjoy working closely with my manager. I have tremendous amounts of respect for my manager and I feel that it's mutual, and this results in a very good work environment.Also, I absolutely enjoy being an integral part of how we achieve Voi's vision for a greener and more sustainable future.
Finally, I also very much appreciate the day-to-day interaction with amazing people, both in-person and digitally. Even though I have not met 90% of the people I interact with on a daily basis as my work includes a lot of cross-departmental work across many geographical locations, I feel a strong bond to my colleagues and I know I can rely on them. 🛴
What qualities do you have that make you great for your role?
I think that my ability to be both a manager and a friend to my colleagues is beneficial to the work I do. I have a deep drive to create a workplace in which my employees feel a sense of both ownership and joyfulness in their work. 🛴
What's your favourite Voi e-scooter model?
Definitely the Voiager 5 - it'll give you the smoothest ride ever. :)🛴 What are your plans for this weekend?This weekend, my team in Bergen and I are going bowling. Afterwards, we'll have a meal and continue hanging out. Socialising and team morale is of big importance to me!