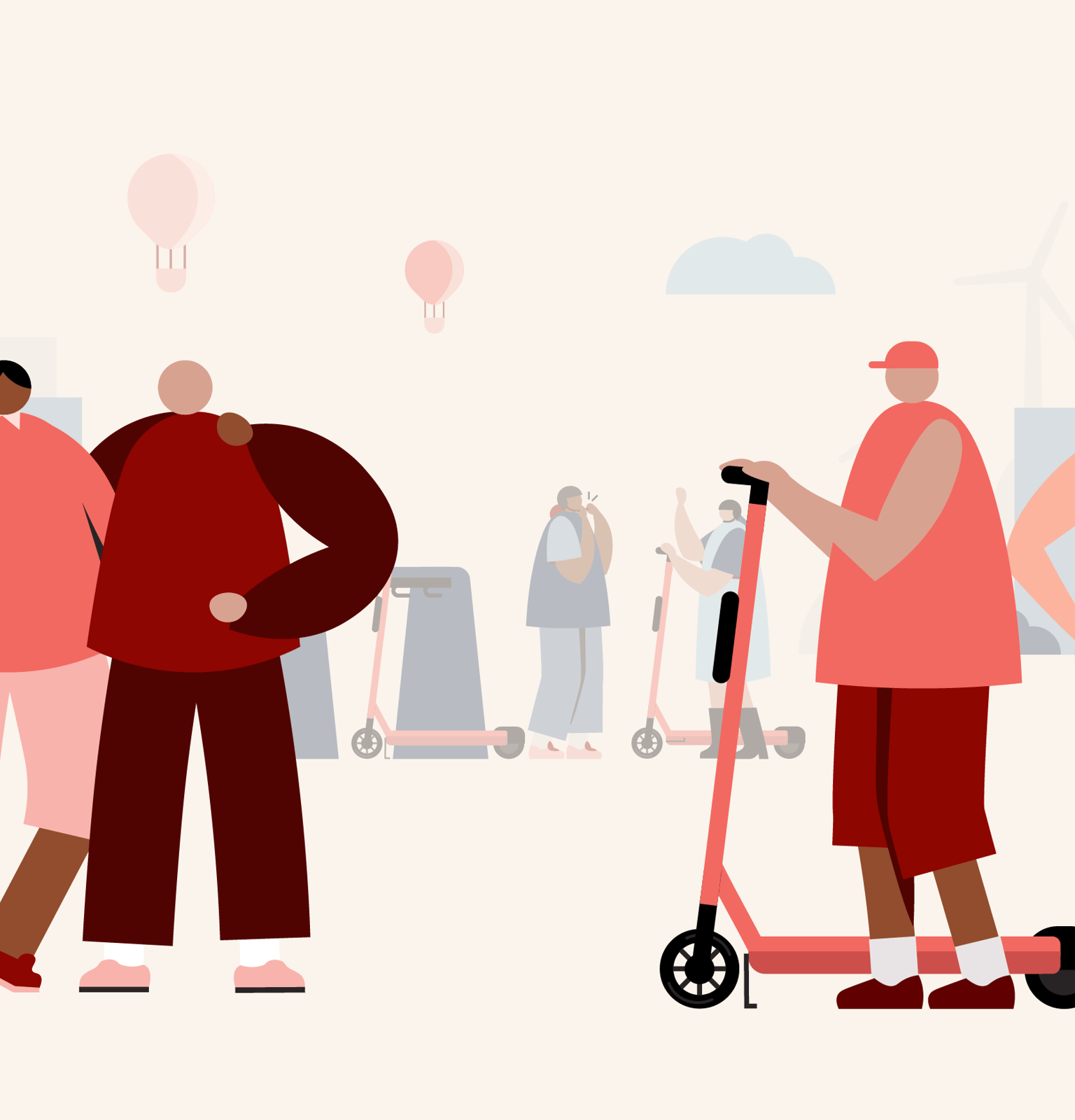 #EmployeeVoices - Fleet Manager
Are you curious about what it's like to be a Fleet Manager in the micromobility industry? In today's #EmployeeVoices Ali Ahmadi, our Fleet Manager in Münich, shares his thoughts on that topic.
Tell us more about what you do as a Fleet Manager? What do you do on a day-to-day basis?
As a Fleet Manager, I interact with my team members on a daily basis to discuss their targets, future planning, and internal workflows. Each city in Germany has a unique pattern of workflow, so I track their Key Performance Indicators (KPIs) regularly. Based on this data, I plan my team's next steps to mitigate risk and handle unexpected circumstances. Sometimes, the workload can be hectic, but as a Voiager, I am happy to push boundaries to achieve my targets as winning is the only alternative. If you're curious to know more about the daily tasks of my team, check out the linked video in the comment section.
From your experience as a fleet manager at Voi, what do you believe are some of the most essential skills or attributes needed to thrive in this role?
In my opinion, the Fleet Manager position is one of the most vital in the organizational structure, and the required skill set reflects that. The necessary skills include leadership, understanding raw data, analytical skills, decisiveness, communicativeness, and being a team player.
Tell us about a time in the last week when you've been satisfied, energized and productive at work. What were you doing?
Oh, I have a perfect example of this :) Last week, my team was tasked with doing a license plate swap on the scooters, and all the cities where my team operates finished their target way before the deadline. Seeing my team's perfect example of planning, teamwork, and dedication made me feel satisfied, energized, and productive.
What's the most interesting thing about you that's not on your resume?
In addition to my professional achievements, I have a keen interest in Mix Martial Arts (MMA) and am a professional billiard player. I also like to spend some of my free time cooking for my family members.
We heard that you speak 9(!) languages? Tell us about it!
Yes, it is true that I speak nine languages! Since childhood, I have been interacting with people from different cultures, which helped me learn new languages. However, I am not satisfied yet, and I would like to learn an additional language in the near future. I feel that interacting in different languages helps you understand others' perspectives. For example, when I had an interaction with an external partner regarding task distribution, they initially had some issues, but when we switched to their language, they understood the process better and could work more efficiently.