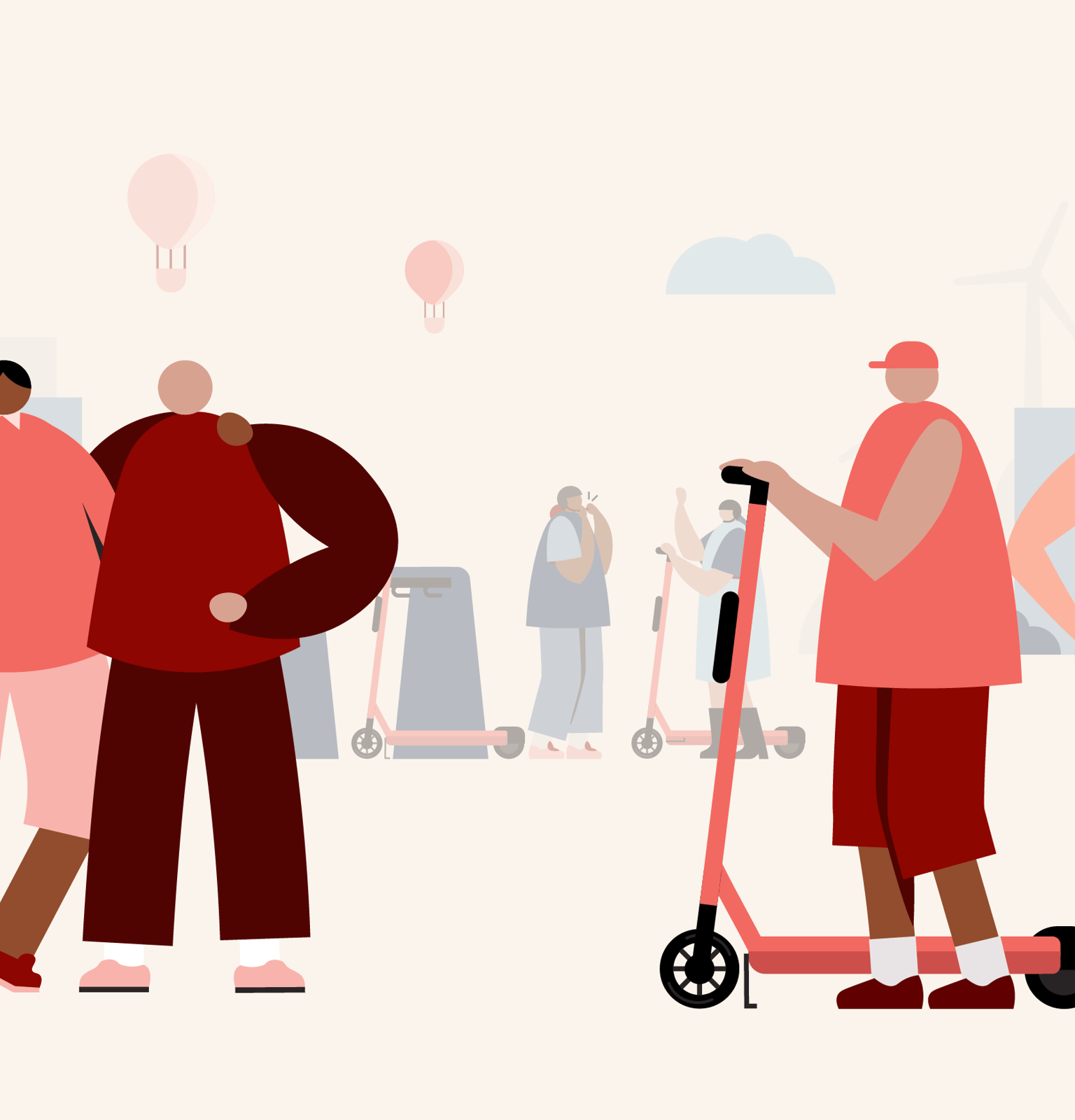 #EmployeeVoices - Fleet Manager
We're kicking off Monday by chatting with Marko Simic - our Fleet Manager located in Malmö, Sweden! 🇸🇪 Let's hear about what he does as a Fleet Manager, what he believes makes himself great for the role, his passion for Falafel, and more.
Tell us about what it means to be a Fleet Manager at Voi?
As a Fleet Manager, I'm part of the Warehouse Management team. Basically, I'm leading a dedicated team of Fleet Specialists and Team Leads in Malmö who ensure that operations are running smoothly in the city by repairing, rescuing badly parked/placed e-scooters, maintaining the e-scooters, keeping the e-scooters tidy out on the streets, and more. The job is very varied and rewarding, for sure!
What makes you passionate about work?
What inspires me and makes me passionate about work is our great team of Fleet Specialists, Team Leads and Operations team. We have a great team of motivated and hard-working people who are truly dedicated to a new, greener way of transport. It's a great feeling to be working hard and simultaneously contribute to better cities with less noise, congestion and pollution - one ride at a time. ✌️
What's the most challenging aspect about your work?
Many things can be challenging while working in such a fast-paced environment. Many times you might be presented with issues or tasks with time limitations. To me, it's about taking on full responsibility to ensure that even when things get hectic, tasks are performed correctly and on time, without having an effect on the daily operations.- What qualities do you possess that makes you great for your role?I believe that my skills in planning and data is valuable in my role. I can easily translate data into actionable tasks which improves day-to-day operations. Also, I'd say that my entrepreneurial mindset allows me to think and take action quickly with a high rate of efficiency.
If you were given a Voi ride here and now, where would you go?
At this time it happens to be lunchtime - so my obvious choice is going to Möllan in Malmö to get the best Falafel in Sweden, according to me. Know a better place for falafel? 🤔 Challenge me!
We've heard you're quite into learning new things? Tell us more about that!
I'm a believer in the fact that you always have more to learn - both privately and at work. That's why I always try to stay thirsty in terms of knowledge. The greatest moment in learning to me is when you can see for yourself that you can get use of what you've been taught - it's the best feeling!