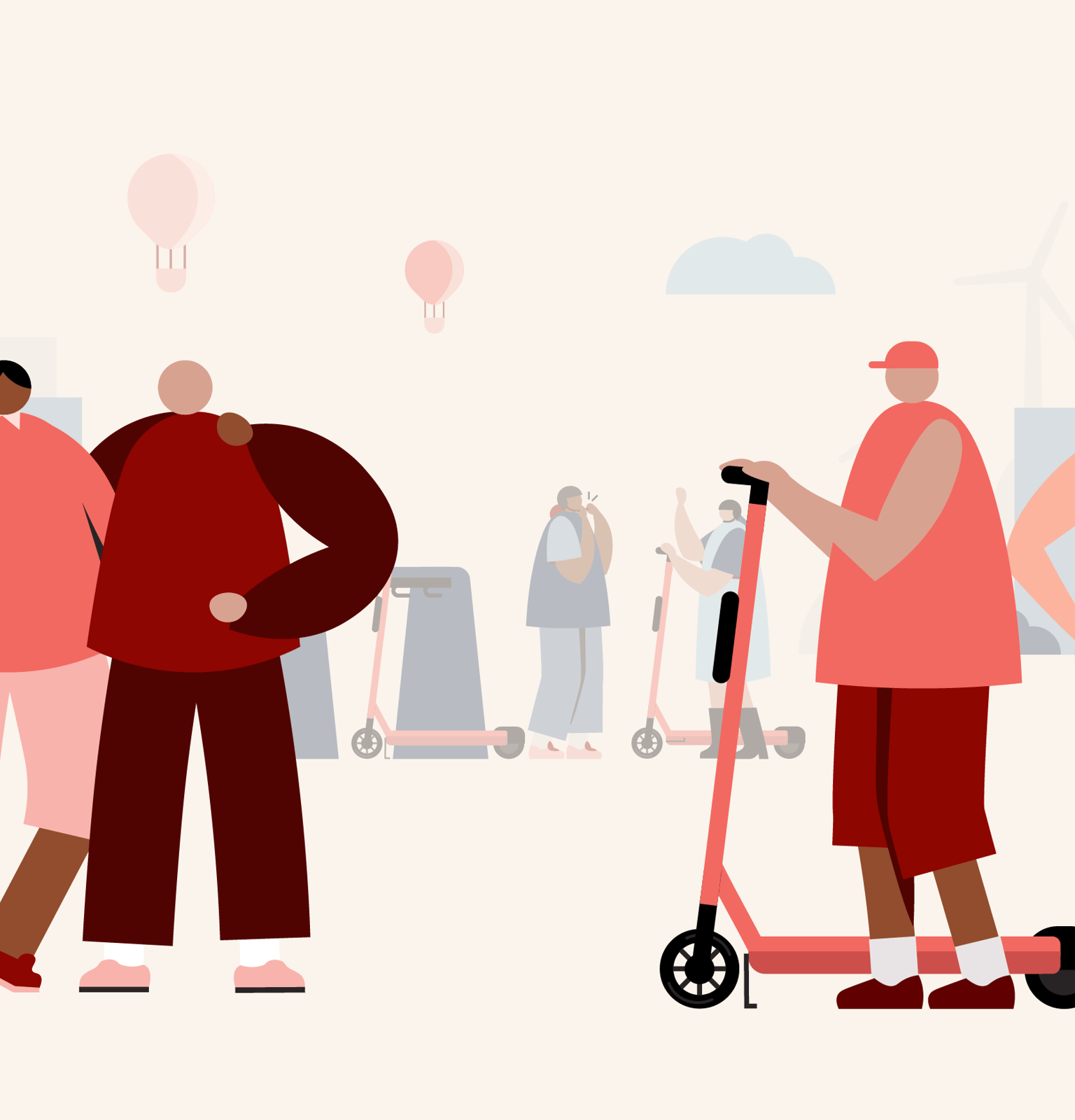 #EmployeeVoices - Fleet Generalist Team Lead
We recently had a quick chat with our Fleet Generalist Team Lead Marcela Andrioni about what excites her with work, challenges, her love for secret languages, and more. Let's tune in! 🎤
What do you do as a Fleet Generalist Team Lead?
I manage the in-field team to make sure we have all of our e-scooters tidy and organised out on the streets. So basically, I help our cities to actually be made for living - improving the operation of our fleet to run smoothly daily by giving support to the team on the ground, acting strategically to solve issues, providing assistance, and more.
What's the best thing about your work?
Hmm.. It's probably that my actions can be seen and directly reflected on the field instantly as it is live work, producing a response. I feel that I do indeed make a difference which is really rewarding.Also, I'd say everything is pretty fast-paced in this industry and I love the autonomy of my ownership and how Voi as a company always welcomes my ideas and suggestions in my everyday work.
What's the most challenging part of your job and how do you usually tackle it?
The challenging part of my work is to manage my team remotely (from London). It takes a lot of trust and quick exchanges between the teams. We have to elevate our communication to a high level in order to make it work. At the end of the day, it comes down to a combination of hard work and good relationships.
Tell us something about you that not many people know!
Haha! I love to dance and I'm a very energetic person. Also, a fun fact is that in my family, we have our own whistle/secret language that only me and my siblings understand, which is fun. We use it quite often actually.I also love challenges - my last one was a hike on one of the highest pikes in Lake District, UK. That day, it was raining heavily, but I couldn't help but jump in the cold water for a wild swim. Refreshing!
At the moment I am also learning British Sign Language, drums, and the Kalimba. 🥁