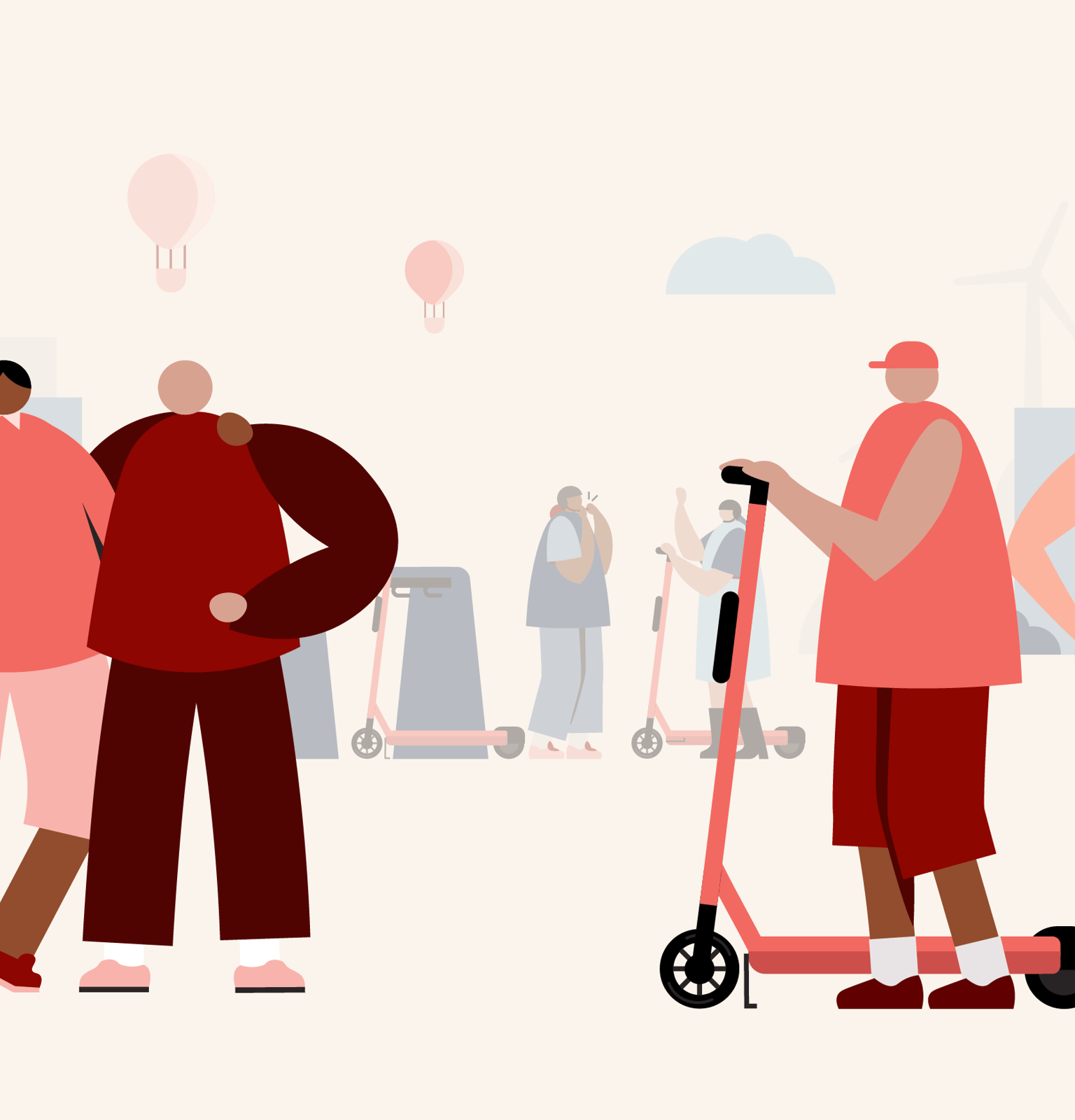 #EmployeeVoices - Financial Planning & Strategy Manager
Let's kick off Tuesday afternoon with getting to know our Financial Planning & Strategy Manager Anna Andersson! Learn about what she does on a day-to-day basis in her work, what she finds rewarding about work, one thing about her that's not on her resume, and more. Tune in below!
What's your day-to-day like as a Financial Planning & Strategy Manager at Voi?
I'm actually trying to figure that out myself at the moment. We've recently merged the Strategy team, where I was previously working, with the Business control team - into one team called Financial Strategy and Planning. In my role I'm supporting the Commercial organisation and belonging teams, both on strategic and operational topics. That could mean leading the yearly budget and forecast process as well supporting the OKR setting for the teams and global organisation. In addition to this, I act as a sparring partner and right hand to our Chief Commercial Officer in topics and decisions concerning how we create the best possible foundation and strategy for the organisation to thrive.
What inspired you to pursue a career in your field and how did you end up at Voi?
I have always been fascinated by the human mind and how relentless user centricity and creative marketing, or lack of it, can make it or break it for any company. After graduating my Master's in Industrial engineering I spent five years within telecom, mainly focusing on user retention and CRM. These years made me come to the conclusion of wanting to join a company where I can impact the global strategy and most importantly - where both users and employees are true supporters of the brand and the service. Voi ticked all my boxes!
Are you a "working-from-home" or a "office-bound" kind of person?
I'm a sucker for all shapes and forms of doggos and basically never miss a day in the office or an opportunity to cuddle with the uncrowned princes of the office - Burre and Nacho. And yes, one could claim my colleagues being the second most important factor of me spending my days in the office. ♡
What are the most rewarding aspects of your work?
To personally make an impact and tackle both local and global challenges (which always keep appearing). I truly enjoy working with people that are humble and optimistic to the journey we're on, wanting to form a new and rather disruptive industry. In times where it feels like we're building the plane while flying, it's both incredibly exciting and rewarding but also a tiny bit scary.
What's one thing to know about you that's not on your resume?
I've spent countless hours on the horseback - competing in dressage, which I hope to resume in a later stage of my life!