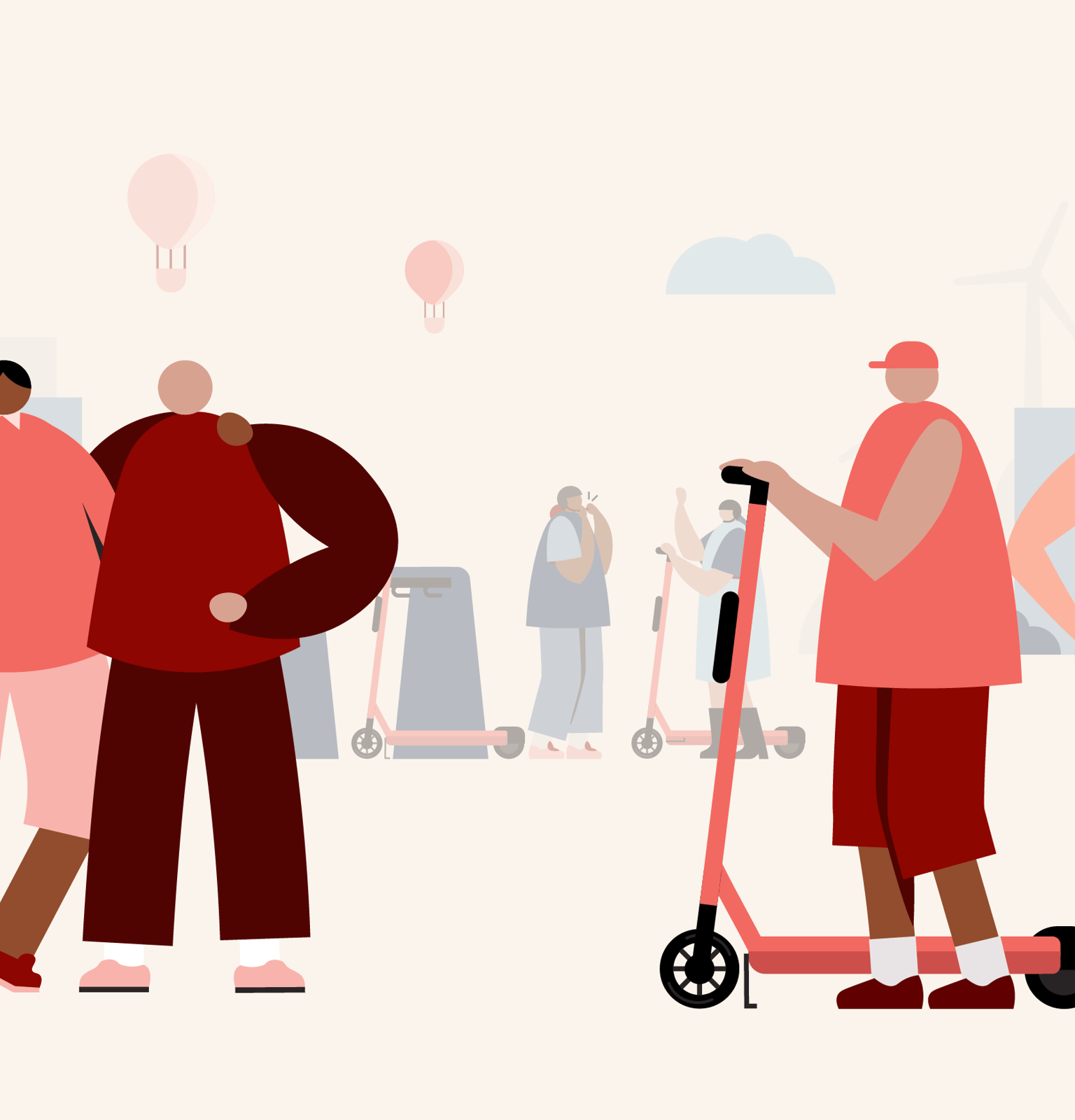 #EmployeeVoices - Data Analyst
Let's kick off Tuesday with getting to know our Data Analyst Tugce Ljungholm! 📖 Have a read about what she enjoys the most about her work at Voi, the best work-related compliment she's ever received, what she's having for dinner tonight, and more. Let's tune in!
Tell us about your background!
After moving to Sweden three and a half years ago, I worked mostly on customer and product analytics, and during this time I also improved myself on solving more complex problems, and dug into machine learning. Soon, I realized that I had an interest in operational problems and optimization, which actually came from my engineering background, so I decided to turn to that direction. As an e-scooter rider and data analyst, I was constantly asking myself questions about the operations and data size of e-scooters whenever I saw an e-scooter on the streets of Gothenburg. Then, the opportunity of working with fleet operations at Voi came up more than a year ago and I got to work with what really gets me excited - data and e-scooters! 😊
What do you enjoy the most about your work?
As a data analyst in fleet operations, I take part in the whole process from transforming our operational data to providing insights to different stakeholders. We have a strong self-serving data platform that enables my stakeholders to answer their own questions. Working with teams with high data literacy is what I enjoy the most and what makes Voi stand out from other companies, in my opinion.
What's the best compliment you've ever received?
When I celebrated my first year at Voi, one of our central operations managers mentioned that thanks to my initiatives, market operations now better understand our data and include it more in their processes. Since I started, I have been trying to produce tools that adapt to every country and city in which we operate and contribute to decision-making processes. So, hearing that motivated me immensely! 🙌
What's something you love to do in your free time?
I love throwing dinner parties and setting a big table with different themes and details for friends and family - decorating is really fun. And the more people that I get to do it for, the better!
What are you having for dinner tonight?
I have a serious sweet tooth, meaning I always plan what to have for dessert before the main dish. 🤷🏻‍♀️ So, I know what I'm having as dessert today. My partner made Budapest Rolls to celebrate some good news. Fun fact! Did you know that Budapest Rolls have nothing to do with Budapest and was created by a Swedish chef? Anyways, try it out! 🍰