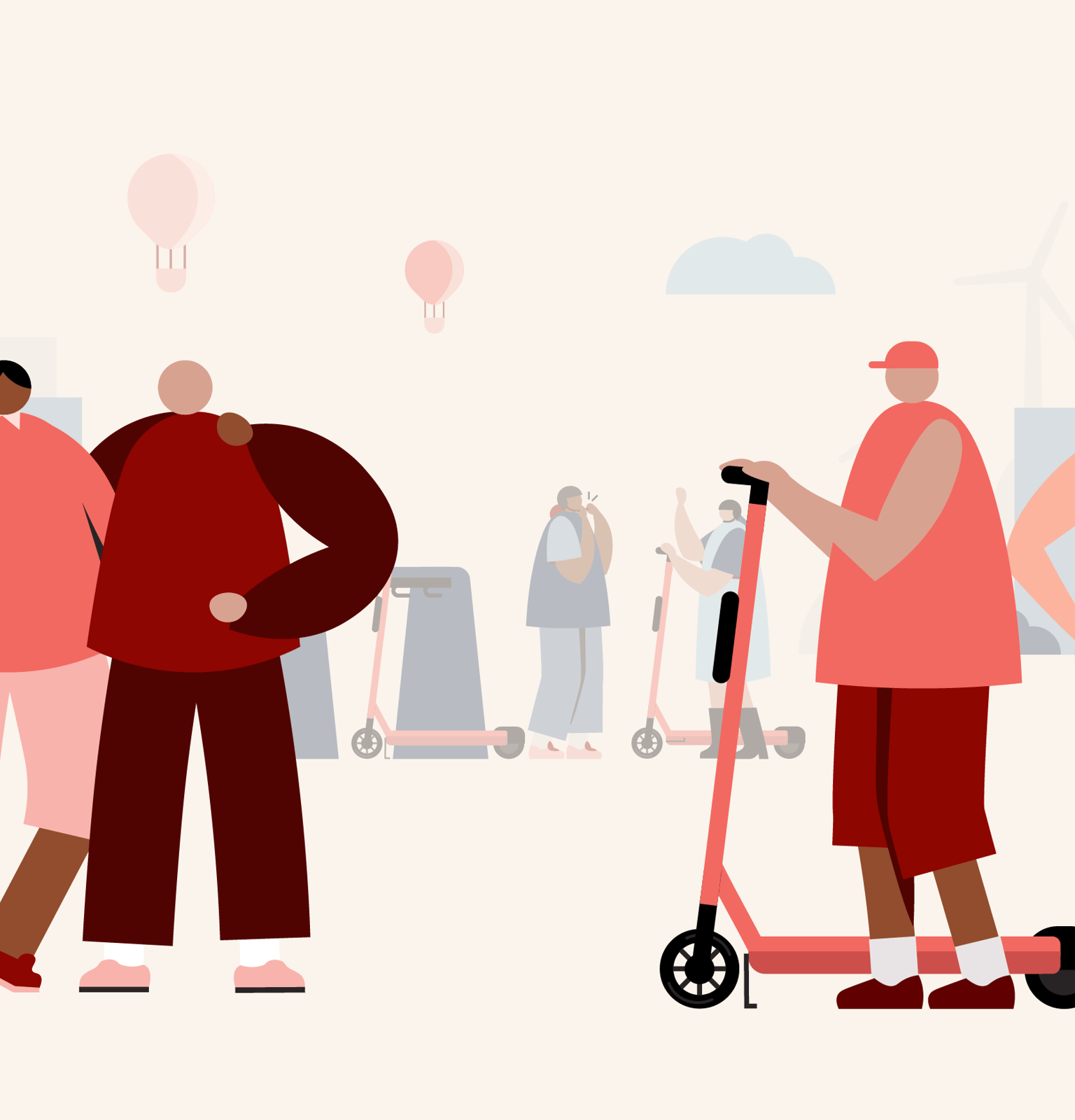 #EmployeeVoices - Critical Incidents Team Lead
If our Critical Incidents Team Lead Kevin Linton could pick a song to best describe his experience working at Voi, it would be 'Alive' by Empire Of The Sun. 🎵 Find out why below in this week's #EmployeeVoices!
Kevin, what do you look forward to the most today?
It's a lovely warm and sunny day here in Uppsala, just north of Stockholm, where I live. I'm currently hiring for a 6 month FTC Critical Incidents Associate role for my team and I look forward to reading through the applications we received so far. In the coming weeks, I'll be starting a new role in Data Privacy, so there's a lot of work being done to support a smooth transition. It's almost Midsummer and the days are long so after work I'll go for a bike ride and try to finish the book I am currently reading about AI ethics.
We heard you were raised in Bahrain but are of British and Filipino descent?
My dad is from Manchester and my mum is from Manila but I was born and grew up in Bahrain. I moved to England for the last few years of high school and COVID began just a few months before my A Level exams. Instead of being stuck indoors in the UK, I decided to move to Sweden where my girlfriend is from and lives. I've been loving living here ever since.
Tell us about what you do as our Critical Incidents Team Lead?
In short, me and my team support our users who have experienced a safety incident and support other teams in ensuring that our services are safe and reliable. I look forward to a different type of risk management when I start my new Data Privacy role soon!
What's the most rewarding aspect of your work?
Seeing so many stakeholders use our team's data to make informed decisions to improve our services has a material impact on our users and is very rewarding. I also get extremely happy when I see my team go above and beyond their roles and get recognition for their amazing work!
We saw that you're an avid writer through your sustainability-angled blog kevinlinton.co/blog. What do you write about and where does your interest in sustainability come from?
When I was 11, I went vegan after watching videos about the animal agriculture industry. I became interested in animal rights which led to an interest in other areas of philosophy. Growing up during the Arab Spring sparked my interest in political philosophy, and a realisation that my own lifestyle was far too resource intensive sparked my interest in environmentalism.
If your experience at Voi had a theme song, what would it be?
'Alive' by Empire of the Sun. It's a Fifa classic and is very upbeat and optimistic. Voi is a young company in a young industry where an energetic, 'can-do' attitude is of immense importance. The song embodies self-belief and enjoying each day no matter what challenges are thrown at you.