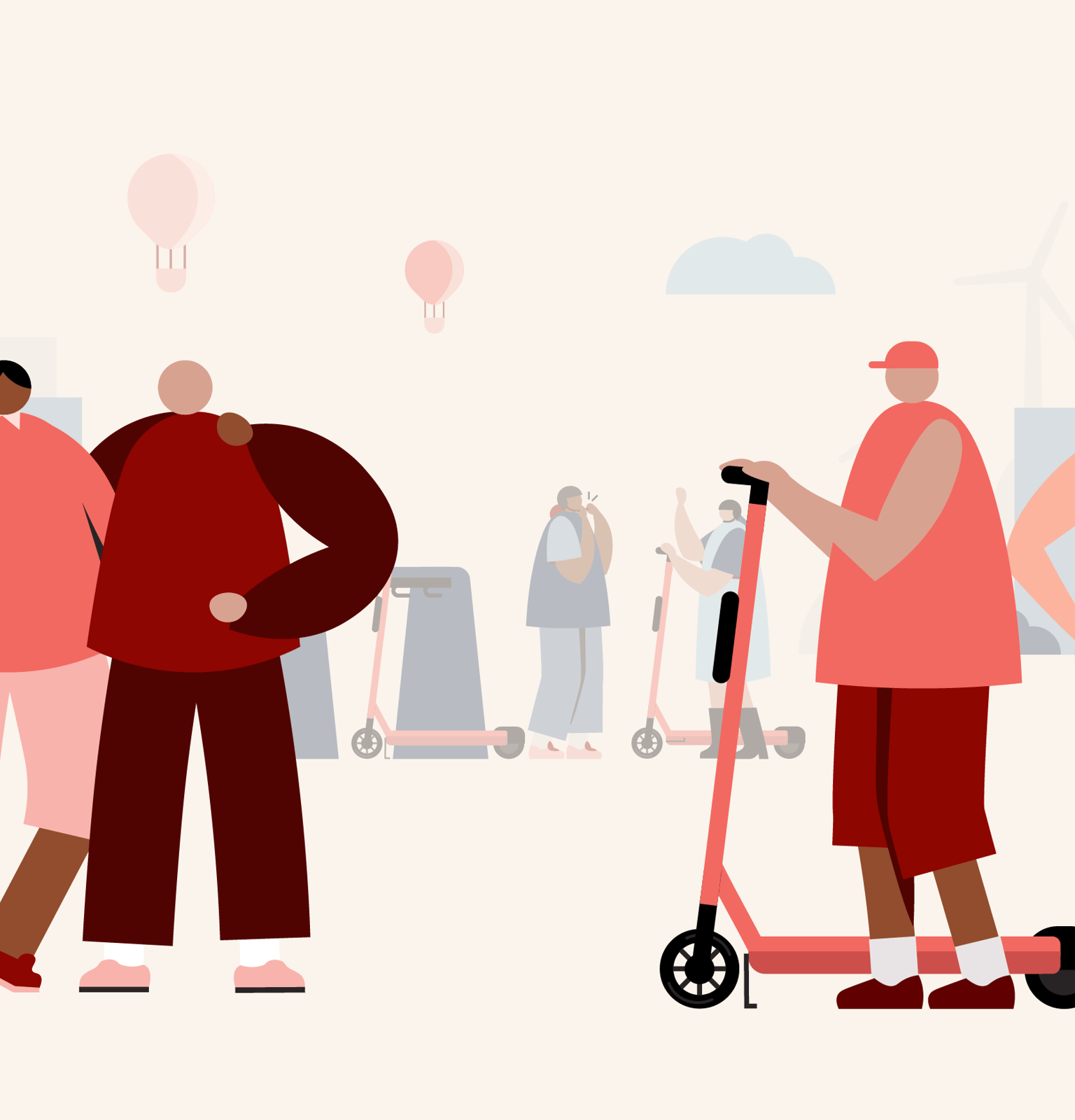 #EmployeeVoices - Communications Manager
We recently had the chance to catch up with a true Voiager - our Communications Manager Sofie Cederberg who's been with us for nearly three years. We chatted about work, challenges, the music band she's part of at Voi, and more - let's hear what she had to say!
Tell us a bit about your role at Voi?
I'm part of the central communications team at Voi where we use inspiring storytelling to empower communities to claim back their cities and embrace micromobility. Basically, it's our job to bang the drum on all the positive changes our service is contributing to, and to amplify Voi's expertise, technical leadership and vision to transform cities. It's hard work, but very rewarding!
What's it like to work at Voi?
I like to say that, in everything I do, I want to be on the right side of history. The best thing about working at Voi is the people, and the way we all believe so firmly in Voi's mission to transform the way people move around towns and cities. That is what gets me out of bed every morning. 🌇🌳🛴Working in a fast-growing scale-up company means you need to wear many hats. You get to see the impact of your work instantly, and you need to have a learning-by-doing mindset where you are ready to make fast u-turns when the landscape shifts. Because there is no blueprint for what we are doing in this industry, it has never been done before.
And of course, I can't complain about the cute office dogs. I always have time for a cuddle break 😍
What's the biggest challenge at work?
For someone in my role, I think one of the biggest challenges is that our industry is still surrounded by some myths and outdated perceptions, e.g. that our e-scooters only last for a couple of months when in fact, we've taken the lifespan of our e-scooters to +5 years. We've made huge strides since 2018 when e-scooters first arrived on the streets of European cities.
Interested in where we are today? Follow the Voi blog where we post stories weekly about everything in the world of Voi and micromobility! https://lnkd.in/dn7XxFHu
We heard you like to sing? Tell us about the Voi band!
We love to celebrate together at Voi! But since the pandemic hit Europe, we haven't been able to meet each other in person for the annual summer and Christmas summits. Myself and a couple of other musicians at Voi (like Chris Nordqvist, Mats Wallén and Alex Klimt) decided we wanted to spice up the digital Voi summits with some music videos. In the past two years we've created bangers like "Voi Boi", "ReVoilution" and "Tell me something, Voi". You can find them all on Youtube! With a little luck, we'll be able to perform live at an in-person summit soon. Fingers crossed!