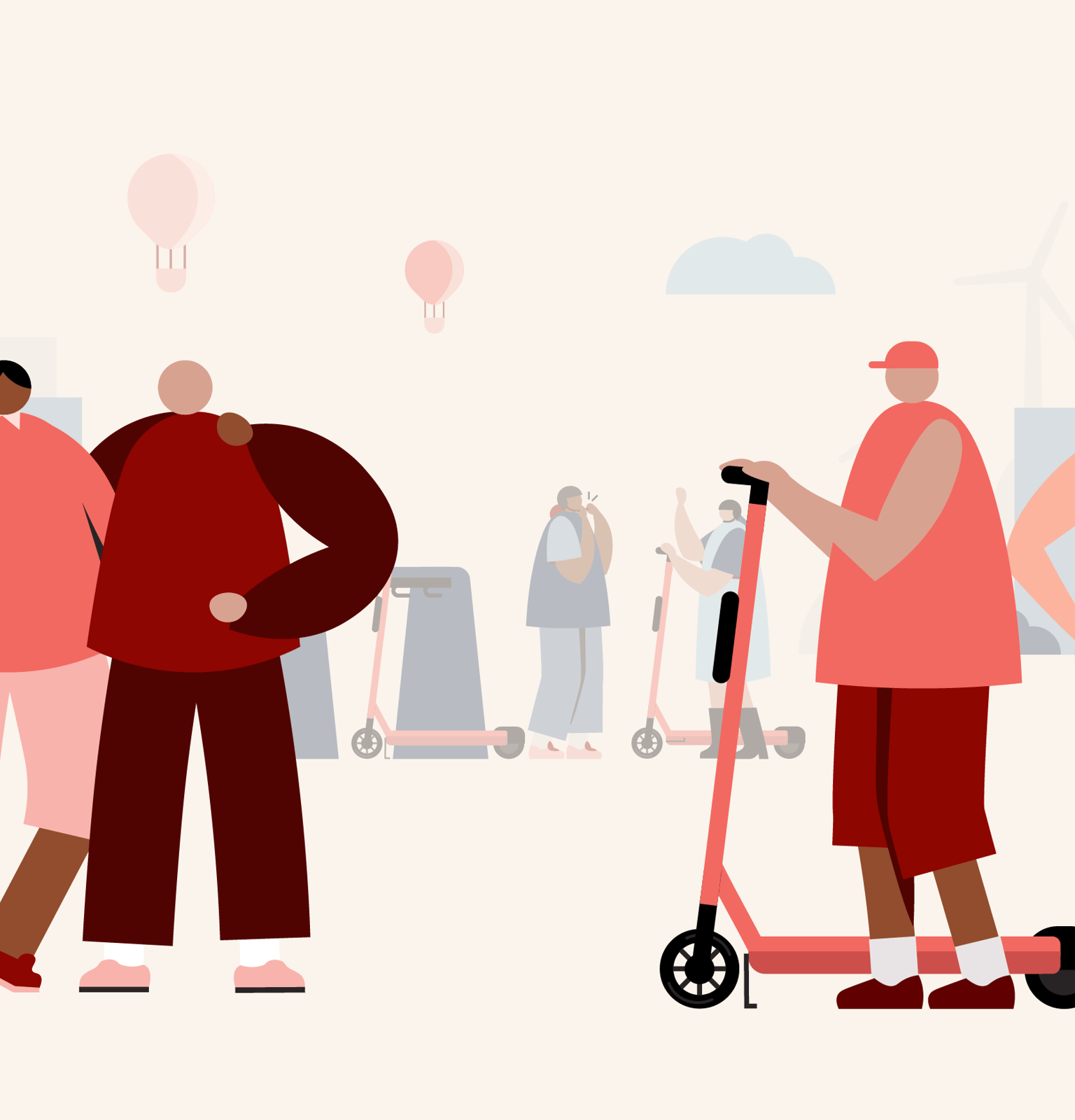 #EmployeeStories - Associate Product Manager
In this week's #EmployeeStories, we had the chance to chat to User Operations Specialist turned Associate Product Manager Aldona Martynenka! Learn more about the career shift she made within Voi, the best compliment she's ever received at work, what she's having for dinner tonight, and more. Let's go!
What do you do as an Associate Product Manager at Voi?
The goal of any product manager is to create a product that customers will love. At Voi, we have different products - e-scooters, e-bikes, the app, features within the app and so on - shaping each of these products with feedback from riders, cities, vulnerable groups, and more. With these products, we want to understand why we should build it in the first place, what problem it solves and how we can improve. The day-to-day work of a product manager is often about trying to find an answer to one question and getting a million more questions in return. But that's also the fun part of it!
You changed roles recently - tell us more?
I started at Voi three years ago as a User Operations Specialist. A few months later, I became a Senior Content Lead and took over content and processes. Working closely with product managers, I came to realise that this was the direction I wanted to go - being part of creating the product itself. A great thing about Voi is that you have a chance to work with different things which helps you understand what you enjoy doing while the team can support you in making the actual move. ♥️
What's the best compliment you've received at work?
That I'm approachable and easy to work with. When working in a fast-paced environment, it's easy to get carried away by all the things you have to think about and forget about the people you work with. That's why it makes me happy to know that my colleagues feel like they can always talk to me and ask for help, regardless of how busy things are.
What's the best way to unwind after a busy day?
Even though I truly love what I'm doing, I think it's important to leave work at work and fully disconnect when you're off. I'm a strong believer that you can deliver 100% at work only if you're 100% off outside of work. So, for me that would be no checking of emails or Slack messages when you're not working! And try your best not to think about it either - usually, things can wait until tomorrow :) So I would say, to disconnect mentally - and fully!
Lastly, we've heard you're quite into working out. Tell us about it!
Oh yes, I am! Since the day I discovered Barry's Bootcamp, I'm OBSESSED! Such a good way to restart your mind after a busy day and feel alive again. If you haven't tried it out, you should!- What will you be having for dinner tonight?I'm going to a concert tonight, so probably something not very healthy! Maybe a veggie burger with some fries to beat the post-concert hunger. 🤤