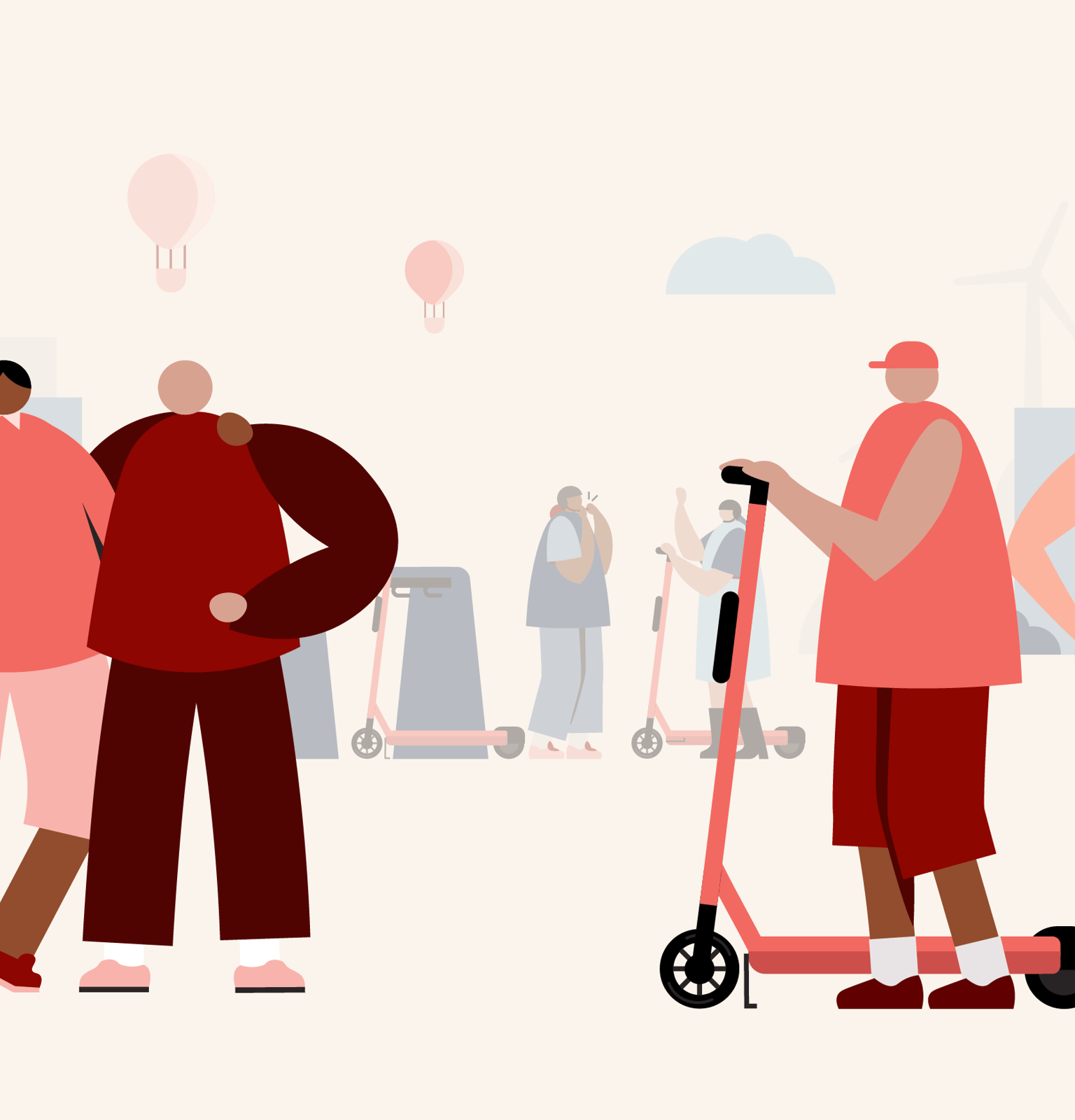 #EmployeeVoices - Senior Android Developer
"I even chose Computer Science as a course in Engineering just to convince my parents to buy me a laptop so that I could play games all day!"This week, we had the chance to chat with our Senior Android Developer Sarthak Mittal. Let's hear about his passion for video games, what he finds challenging (and exciting) within his area of work, what he loves about Sweden, and more.
Describe how it is to be a Senior Android Developer in one word?
Exhilarating! It's quite a thrilling experience to try to find the best solution for a particular problem and quite amusing at the same time to know that the best solution doesn't exist, as there will always be a better way to do things. :)
Tell us about something exciting that you're working on right now?
Let me share something that my squad recently worked on. We updated the whole onboarding flow to better help users understand how our e-scooters and e-bikes work, and share important rules and regulations with the them. We also wanted to present our users with all the necessary information without them feeling overwhelmed by it. We achieved this by showing the onboarding in parts, based on what the user was trying to access.
What's challenging about your work?
I think the hardest part is to make the code simple. It's easy to find a solution that works, but it's challenging to make it simple and clear enough to understand and maintain in the long term.I suppose the solution to this problem involves all the areas of software development. So, we need to keep improving our knowledge to be better at solving it. To give a concrete example, I'd like to quote the software engineer Linus Torvalds: "A good solution to a problem is when your edge case becomes your normal case and you don't have to write separate code to cover the edge case".
We heard you relocated from India to Sweden - how's that been?
Yes, I came to Sweden in July 2019 to work for Voi. There are quite a few things I like about Sweden - for example, the people here are very polite and welcoming to other cultures. Also, it's inspiring to see how people are so multi-talented and have worked in different fields in their career.
Where can we find the best Indian food in Stockholm?
Two places come to my mind right now: Indian Street Food and South Indian.
We've heard you're quite into video games?
Haha, yeah I've been playing video games since childhood. I think I've completed more than 100 games so far. I enjoy playing almost all the genres, although I mostly end up playing RPGs. Some of my favourites include Witcher, Dark Souls, Assassin's Creed and GTA. To let you in on a little secret, I even chose Computer Science as a course in Engineering just to convince my parents to buy me a laptop so that I could play games all day! :D