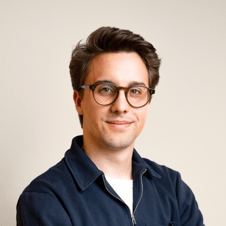 Jesper Hemmingsson
Junior Machine Learning Engineer – Research & Development
In the Fleet logic team, we are responsible for identifying what our vehicles need on the streets to best serve riders and cities, in particular when the scooter is remote and not in the hands of a mechanic. This responsibility includes identifying the need to move or do maintenance on a vehicle. Those insights are often translated into operational tasks such as moving vehicles to more efficient locations in a city, battery swaps, repark or repair of a vehicle.
The team is highly data-driven and we work tightly together in order to make sure all Voi users have a vehicle nearby right when they need one, and that they have a pleasant experience once they have started their ride. We leverage data from all across the company in order to build machine learning services and automated services such as supply demand forecasting or identification of wrongly parked vehicles.
We offer you the chance to join a talented team where you will be able to contribute from day one. We are a small team that values collaboration and an inclusive environment and you will get the chance to work on tangible problems that have a direct effect on millions of users all across Europe.