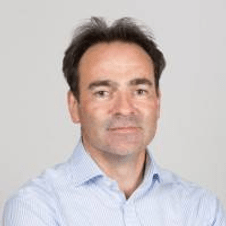 Thomas Murphy
General Counsel – Business Operations
"Without risk there is no reward, but we should only run the risks we want to run and to the extent it makes business sense."
The Legal & Risk team enables Voi to succeed by helping to identify legal and other risks and adopting various strategies so that we operate according to our agreed risk appetite.
We use our legal skills and business knowledge to manage legal risk in our operations as we help the business succeed in its business objectives. We help with contracts and claims, compliance and licences, and make sure that, to the extent we can eliminate risks that we do not wish to run, we agree the right balance with our business partners and customers.
We use our insurance and business knowledge skills to create a strong, economically efficient portfolio of insurance coverage where we have decided that the right risk response is to outsource it to the insurance markets.
We have first class people doing this as effectively and efficiently as possible. We aim to do this by knowing the business so that all advice is in the right context; by standardising our approach to the usual situations that come up; by empowering our colleagues to use tools that we are happy with; by finding and managing the external advisors for specialist or local knowledge, so that we in the Legal & Risk team take can the accountability for all the legal advice relied on by the business.
We offer you the chance to join this international team of very capable people, striving to help the Company and make themselves better legal and insurance risk managers. You would be part of a growing company that offers plenty of opportunities and flexibility, as well as a social team that love to celebrate success together!
If you believe that organisations become great places to work because of the people they recruit then we could be the perfect team for you!