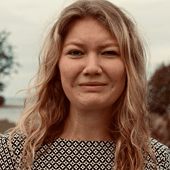 Josefine Ernlothsson
Head of Finance Operations – Business Operations
The Finance Operations team is the foundation to make sure that Voi can take well informed business decisions. Our responsibilities include cooperation with all Voi departments to handle the ongoing accounting for our legal entities across Europe.
Our goal is to ensure that the financial results are reported correctly, timely and compliant. We want to do this by working together to create hyper efficient processes and continuously improving our ways of working. This includes coding of invoices and expenses, managing general entries, taking part in the month-end, quarter-end and year-end closing in accordance with IFRS and local GAAP, and much more.
We offer you the chance to join an international team that lives and breathes our value of riding together. You will be able to grow and develop yourself professionally and directly contribute to the success of the business. You would be part of a growing company that offers plenty of opportunities and flexibility, as well as a social team that love to celebrate success together!