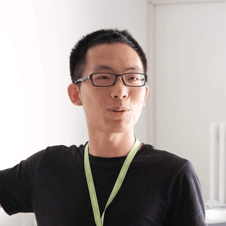 Hongyi Liu
Senior Machine Learning Engineer – Research & Development
In the compliance team, we are responsible for not only providing an efficient but also a safe alternative for last-mile transportation. Our vehicle should be safe for both riders and citizens. To reach that goal we develop a number of cutting-edge technologies and algorithms. 
The team is a cross-functional team that consists of highly skilled backend engineers, mobile engineers, machine learning engineers, data analysts, and designers. We work on tangible and open-ended problems in our industry, such as tandem riding, pavement riding, and parking photo assessment. We leverage data from the whole organization, with various modalities, both structured and unstructured. It is a young industry, and there are huge potential and opportunities to impact and innovate.
We offer you the chance to join a cross-functional and talented team with a strongly inclusive culture, where you would be able to see your models deploy and affect our customers within weeks after you have written your first line of code.