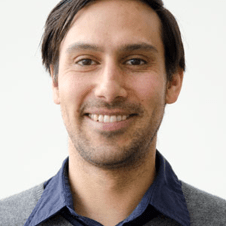 Rahman Amandius
Head of Machine Learning & Data Science – Research & Development
In The Machine Learning & Data Science Function we gather data scientists and machine learning engineers across the Research & Development department. The purpose of the function is to align on ways of working, exchange learnings and support each other. Further, we also jointly develop and maintain our machine learning platform, which is the infrastructure on which the majority of our services run.
The team consists of highly qualified data scientists and machine learning engineers that work on tangible and open-ended problems in areas such as: supply demand prediction, rider compliancy, and of course traditional B2C ML problems such as customer lifetime and churn prediction, and as well as user segmentation. We work with both structured and unstructured data that is produced all across the company and hosted by our mature data platform team. ML methods that are being used are ranging from tabular and time-series methods to computer vision and natural language processing.
We offer you the chance to join a diverse and talented team with a strongly inclusive culture. You would be joining a company where the data actually exists, and where you get to see your models affecting our customers within weeks after you have written your first lines of code.