Research & Development
·
Stockholm
·
Hybrid Remote
Thesis Student Application
The last application date is November 30, but selection will be ongoing. Do not hesitate to send in your application.
Since 2018, Voi has been on a mission to create safe, sustainable and reliable micromobility for everyone. Today we are the #1 e-scooter service in Europe, operating in over 100 cities with over 200 MILLION rides to date. It has been an amazing journey and we have no intention of stopping now! It is now time to apply for our 2024 spring semester thesis projects. Here you will use the latest technology to realize your ideas, and observe the effect they have on riders all over Europe.

Want to hear from previous students how it's like to write a thesis for Voi? Check out this video! 

At Voi Technology, we believe in the transformative power of thesis projects. Each semester, we welcome 6-8 passionated students from the Data and and Machine Learning field. Recognising the significant impact their projects have on our innovation and long-term growth. Engaging with us means immersing yourself in real-world challenges, where your ideas translate into tangible differences most likely already within the time frame of your thesis. We provide comprehensive support, mentorship, and avenues for both professional and personal growth, empowering you for your future career.
A diverse workforce in the tech and micromobility sector fuels innovation by merging various perspectives and creative approaches. Additionally, it ensures products and services are designed to meet the needs of a wide range of users, promoting inclusivity and accessibility. Today approximately 27% of our tech organization's workforce is comprised of non-males. We continue foster an inclusive environment and we understand the urgency of enhancing diversity. That's why encourage applicants from various underrepresented groups and we are committed to further improving e.g. gender balance. 

APPLICATION PROCESS

Your thesis topic should reflect your interest, but also help you build a future in the direction you want. In your application it is important for us to understand your field of interest and ambition moving forward. 
Review all our available thesis project and select one of them as your highest priority
Submit your application together with your resume and grades. 
If applying in pairs, only one application is necessary. Please ensure the application covers information about both students in the same application.
The last application date is November 30, 2023.
Your application should be in English.
RECRUITMENT PROCESS 

We will review your application and will get back to by 7/12-23, at the latest. We receive a lot of applications, and it might take us some time but we are doing our best to keep you updated. This is what you can expect after applying: 
If your profile makes a good match, you will hear from us to set up a shorter conversations by video with our recruiter. The recruiter will follow you throughout the process.
The second interview will be with your possible mentor(s).
At the end of the recruitment process we will ask you for references. 
If both you and we are loving what we're hearing, get excited because a job offer is on its way. You have joined the voyage and we're stoked to soon have you join us!
DURATION
We are planning to start the work in January 2024 and finish in June 2024 but this will be further discussed with the students.
30 ECTS (academic credits) if in agreement with your Thesis Advisor in University
These thesis are to be conducted by 2 students. 
We expect you to be able to be present at our office in central Stockholm at least one day per week

OUR AVAILABLE THESIS PROJECTS
OUR 2024 MENTORS
Business area

Locations

Stockholm

Remote status

Hybrid Remote

Employment type

Temporary

Benefits

Voi4Business - unlimited Voi rides!
What's it like?
I chose to write my thesis at Voi because I felt like I could take a lot of responsibility and make a big impact here even as a master thesis student

Tobias Gabi Goobar

Previous Master Thesis Student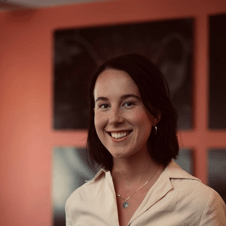 Contact
Julia Hamring
Talent Acquisition Partner – Research & Development
About Voi Technology
Founded in 2018, Voi is a Swedish micromobility company offering e-scooter and e-bike sharing in partnership with towns, cities and local communities. We believe e-scooters can play a central role in changing how people move in our towns and cities in the future. We want to ensure that the micromobility transformation happens the right way - through real innovative technology, open and transparent dialogue with towns, cities and governments and by adapting our products to local needs. Voi's holistic Environmental Action Plan tackles emissions and promotes renewable energy use and circularity along its supply chain.
Voi operates in over 100 towns and cities across 12 countries. It is headquartered in Stockholm and employs around 1000 people. To date, Voi boasts more than seven million riders and has served more than 180+ million rides.

DIVERSITY MATTERS
We believe that having a wide diversity of people with different backgrounds and perspectives within Voi is essential to our success in delivering the best user experience to our equally diverse user base. With employees from over 50 nationalities working within Voi, we believe we have made good progress but know we can still do more. Regardless of your gender, background, or sexual orientation, we welcome applications from whoever you are including those actively serving as a Reservist or those who have served in the military and their spouses - what's important for us is what skills and value you can bring to the Voi team. And of course that you're a great Voi culture add! Therefore we actively discourage any photos, personal letters, or disclosure of any information that concerns other information than your professional experience.
Research & Development
·
Stockholm
·
Hybrid Remote
Thesis Student Application
The last application date is November 30, but selection will be ongoing. Do not hesitate to send in your application.
Loading application form
Already working at Voi Technology?
Let's recruit together and find your next colleague.